It's normal to invest something in order to get something. There are more ways to see improvement on your bank account. Take a look at the options where you can invest!

Closing more deals
This isn't such big news, it's logical, right? But still, a lot of people take it for granted and use the same sales tactic over and over again. There are always ways to improve. Details make a big difference! So, take a step back and look at your sales process and make corrections if needed.

Reducing the length of the sales cycle
You have leads on your webpage, they click over your page, they ask you questions via phone and email, but still it takes very long for them to decide on buying your services. See why they aren't making the decision quicker, maybe your webpage doesn't have all the info they need, or maybe your sales representatives are not putting enough effort into selling now/immediately!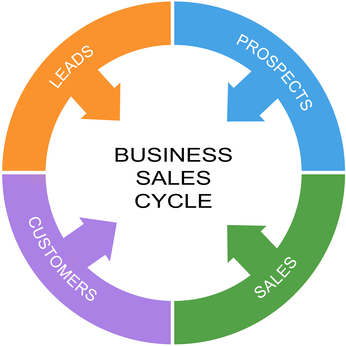 Training your sales team
This is crucial. If you don't have a quality team, your sales are in danger. Make sure you give your employees proper training, advice and tips. Also, it is good to have it all documented so later on when you're sales team grows bigger, the new people can be faster in catching up with other members of the team.

Investing in sales education
Providing extra education sessions or conferences where your sales team can improve their actions is a very good idea. There are lots of companies that organize sales workshops which can help sales teams improve their skills.

Bonuses and motivation rewards
In the sales world, it's normal to have a fixed salary plus an extra bonus/reward for selling the product/service. You have to motivate your sales representatives that closing deals is in their best interest as well.

Improving the efficiency of the sales funnel
Some companies say that their sales are a product of having outbound marketing actions (telemarketing, ads, etc.), some say that they use a combination of inbound actions (blog, SEO, etc.) and paid media actions. The point is to combine different things, and yes, it's okay to fail. You can invest smaller amounts into different models and see what has the best response.

Social Media selling
Social media has options that enable customers to book and pay on your social media profile. These applications usually cost something extra, but it's worth the try, especially if your targeted audience are young people spending their time on Facebook.

Improving the existing sales technologies
Your sales team is selling without any technology, just paper. This is OK when you have 1 employee, but when more people are working in your sales department, you have to introduce some technology. The least you can do is open a Google docs file where everyone can track their potential customers and sales actions.

Investing in CRM (Customer Relationship Management)
This is usually important prospect since customer data is scattered all over the place, which results in costly inefficiencies and potential missed revenue opportunities. This is where CRM can help you. With CRM you can target a specific audience, personalize your offer and give your customers what they want and need.

Investing in travel software
There are 3 things a perfect travel software needs to have in order to help you with your sales:
1.    Back office
Standardized documents such as templates for sales letters and automating quotations can be significant time-savers. You will send responses to potential customers much quicker which increases the possibility of sales!
2.    Mobile booking
Book anytime and anywhere – this is the core idea of mobile booking. If you enable your audience to book and pay whenever and wherever they want, the sales figures will increase for sure.
3.    Online booking for your B2C and B2B clients
Make the final booking step easy for your audience and partners is making them more comfortable to book with you.
Check Lemax Software free trial!
Go to our website and get your Free Trial now!