If you want to be serious doing business, you have to have a Facebook Fan Page. This helps you present yourself in two directions. Both potential customers and potential employees can find you there and see what you're all about. To be successful in the Facebook world, follow the advice below:


1. Fan Page details
Make your profile shine!

a) Images, images, images!
Set up a nice profile picture with your logo. This is an important image as it appears in news feeds and pages when you comment. It appears right next to your comment. Your cover photo must represent your brand image. It must fit to Facebooks' dimensions, so do it right.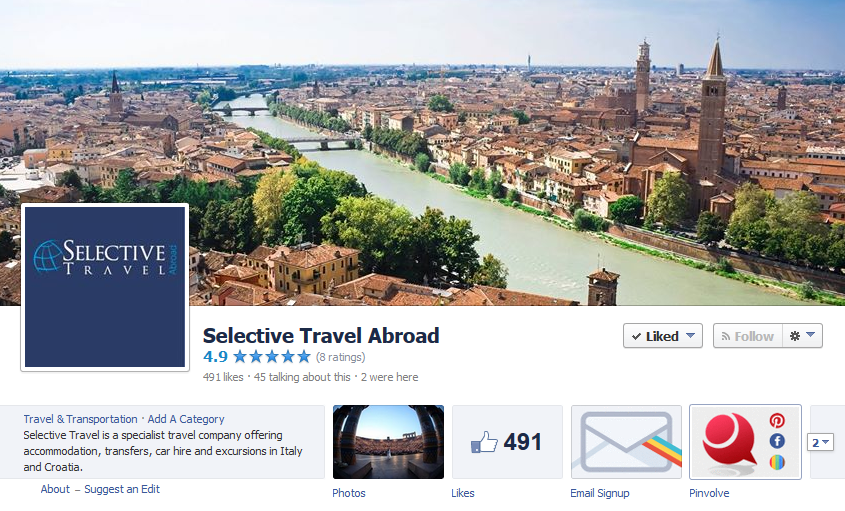 b) "About" descriptions
Make it relevant and do not leave it empty. Fill out all the needed information and give your audience an easy way to find who you are, how to contact you and get to you! This will prevent any misunderstandings.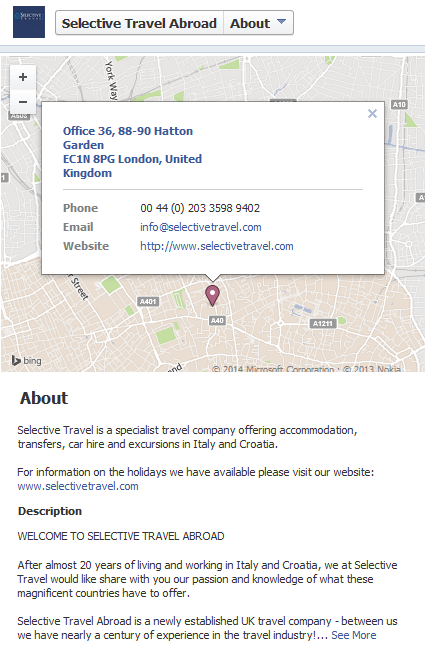 c) Allow ratings
This is great! People gain trust through ratings. It also makes you a better company if you acknowledge and react to feedback coming from your targets.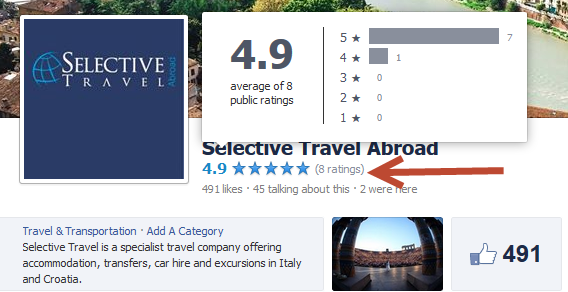 d) Allow public posts from your audience
It's always nice to see interactions and tourists love that! It helps them make their decision on booking a trip.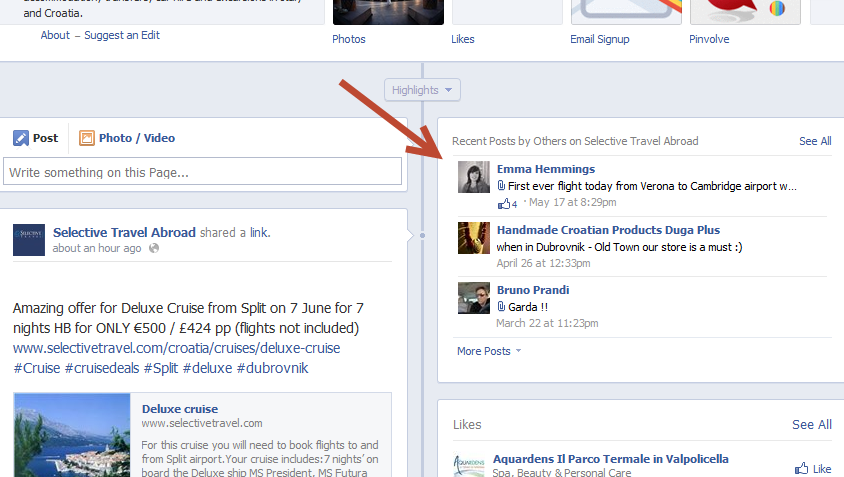 2. Don't forget your target
Put yourself in the customer's shoes. Today's customer relies on the Internet for information and customer service. Give him what he wants to see and what is interesting to him. Track which posts, photos, videos have the highest number of interactions and use it to see what is good for your page!
TIP: You can always ask a question to engage them a little bit!
It's important to measure each post for engagements such as Likes, Comments and Shares. We looked at total impressions and reach as well as our effective costs for media.
FACT: Pictures drive approximately 50 % more engagement through Likes, Comment and Shares.
TIP: Use Facebook photo tags when posting pictures, e.g. #Turkey2014 or #summervacation
3. Add Email Subscription tab
This tab could help you collect email addresses from your target and give the opportunity to present your latest offers to them (e.g. newsletters).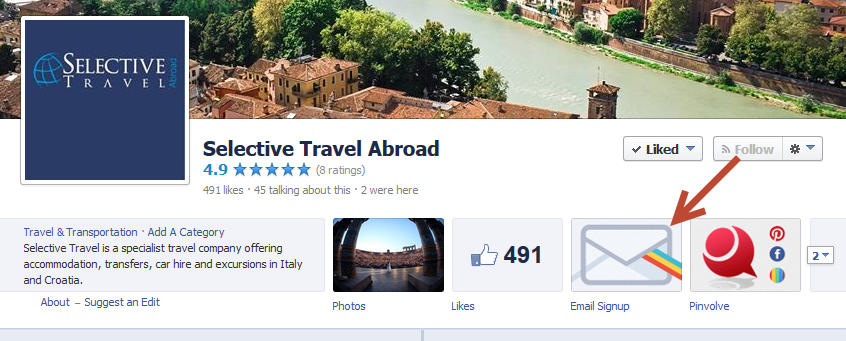 4. Be active and consistent
Post frequently. There is nothing worse than a page that is not up to date. If you're not serious, don't do it at all! Also, post comments on other pages, this will make people notice you!
Most important: answer every question or feedback, good or bad!
5. Make an Ad for awareness if you're just starting
You can easily promote your Fan Page instead but don't try to sell something directly, not until you gain some trust and establish a fan base. Promote your unique business details, events, and / or educational content – spread the awareness about your great content!
6. Promote it
Add Facebook icons to your webpage, blog, email signature, newsletter, etc. It will encourage people to like you and visit your page!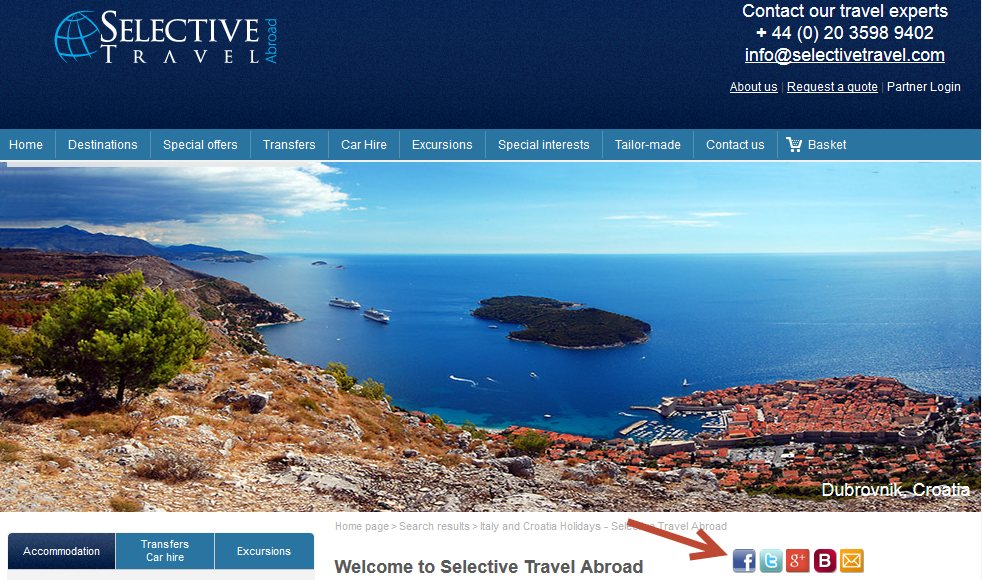 7. Check some big players in the game
Constantly explore and track what some travel companies that you admire are doing, because that is where you want to be and they are already doing a good job. Your competitors can also make you better. Check out foreign travel companies as well, do not limit yourself. See why their content is popular and use this valuable information for yourself.
P.S. Do not copy anything!
8. See how beneficial it is
If you have tour operator software that gives you the possibility to enter the source of a reservation, then you can see how many reservation you got from Facebook, how many from online booking, friends' recommendations, etc. This allows you to see whether you are doing a good job on Facebook and helps you decide whether to put additional resources into Facebook advertisement.
Free eBook: How to get tourists through Facebook
Facebook Fan Page setup!