Losing a prospective client (or more than one) because of the use of an inefficient work system seems unacceptable and yet, many travel companies can recognize themselves in this situation.
Tourism as an industry is rapidly growing each day, and that itself includes the growth of travel agencies and tour operators and their volume of business.
Having a successful travel agency in the 21. century means having a strong online presence with highly educated and productive staff.
Importance of reservation process monitoring
While we already talked about the 3 things you should think about when starting your travel website, the topic about the importance of reservation process monitoring has not been stressed hard enough. Today, this subject presents one of the key issues that many managers and CEOs in travel agencies are having trouble resolving.
Hundreds of travel agencies struggle to maintain the workflow on a functional level, but the amount of work they need to perform to stay competitive is often overwhelming and not productive.
Even though there are many ways that you can track the efficiency of your complete staff today – whether via performance reviews or various web applications that track their progress, one department of your travel company always needs improvements in that field.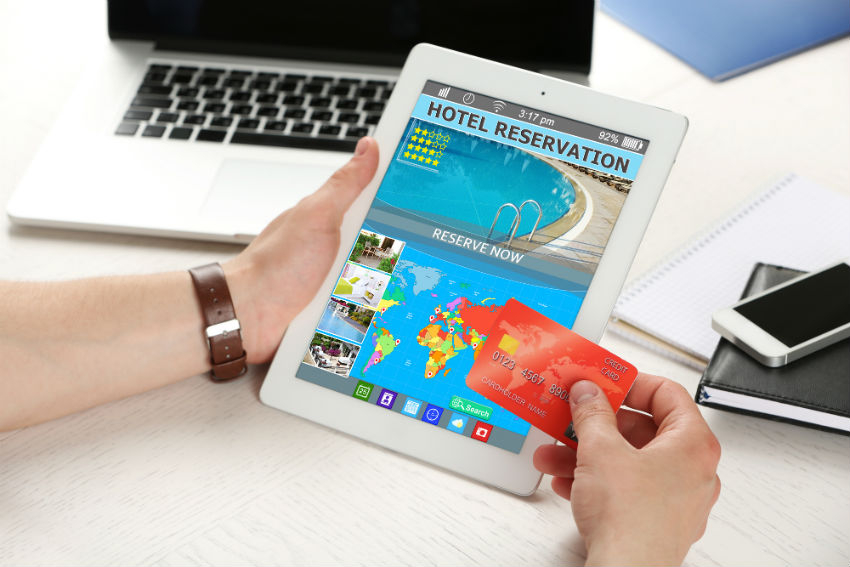 The reservation process and its downsides
The reservation department is usually one of the busiest departments in a travel agency, due to its volume of business. Staff working in the reservation department handles all the incoming reservations that arrive daily, but do they perform their job effectively? And more importantly, do they process each reservation that arrives in their mailbox?
Reservation Managers delegate reservations to their staff and part of them arrive via mail. In these situations, the manager quite often loses track of which task has been appointed to which staff member because those types of reservations are delegated to employees via mail.
This results mainly in time loss, as well as in a decrease in productivity since using the e-mail method to delegate reservations to staff members can often lead to managers missing out on several reservations. Within this process, Reservations Manager does not have a clear overview of the delegated reservations and their status, and therefore can't track the conversion rate successfully.
Focusing on the key issue
So, the main question today is – how can managers and other high-ranking staff members in travel agencies conduct reservation process monitoring more productively?
The answer lies in using an advanced software solution for your travel business. Having a software that can help you transform your business method completely in a positive and effective manner is the key if you're planning on staying competitive in the tourism industry.
While Lemax offers a complete software solution for travel agencies and tour operators, our focus today will be to explain one of our modules which helps track and monitor daily reservations, allow the user to delegate reservations and notify employees about their assigned reservations.

Introducing the solution – lead assignment module
Since the reservation process is broad and it can be done via B2C/B2B portals or by direct reservation via email, many travel companies are having issues tracking the reservations that arrive through email. Using email as a tool to delegate reservations to different employees often ends up problematic for the personnel that delegates them.
It ends up with reservations being missed out on, employees are often lost in the pile of arrived reservations and are having trouble handling them since they don't know the status of the specific request that's still present in the email form.
With the intention to resolve this issue, and to help travel businesses re-create their workflow, Lemax has developed a lead assignment module.
This module presents a software feature that enables users to add different reservations to specific employees, all within our simple point-and-click interface.
Benefits of the lead assignment module
Now, within the back office, a travel company uses, personnel will be able to track all the reservations that have arrived via mail, while managers will be able to appoint each reservation to a specific employee and therefore track their ongoing status.
The lead assignment module easily allows users to track what reservations are still unassigned as well, providing an efficient tracking solution and therefore increasing productivity.
On the other hand, each time a reservation is appointed to an employee, an e-mail notification arrives momentarily, informing them about their upcoming task.
This enhances the productivity of the employees, and more importantly, it enables the manager to monitor the entire sales workflow more efficiently and quickly.
Having this module proves undeniably useful for both managers and staff members, allowing them to re-organize their workflow and create a strong and trusted relationship with their clients.
Interested to see how it works? Check it out!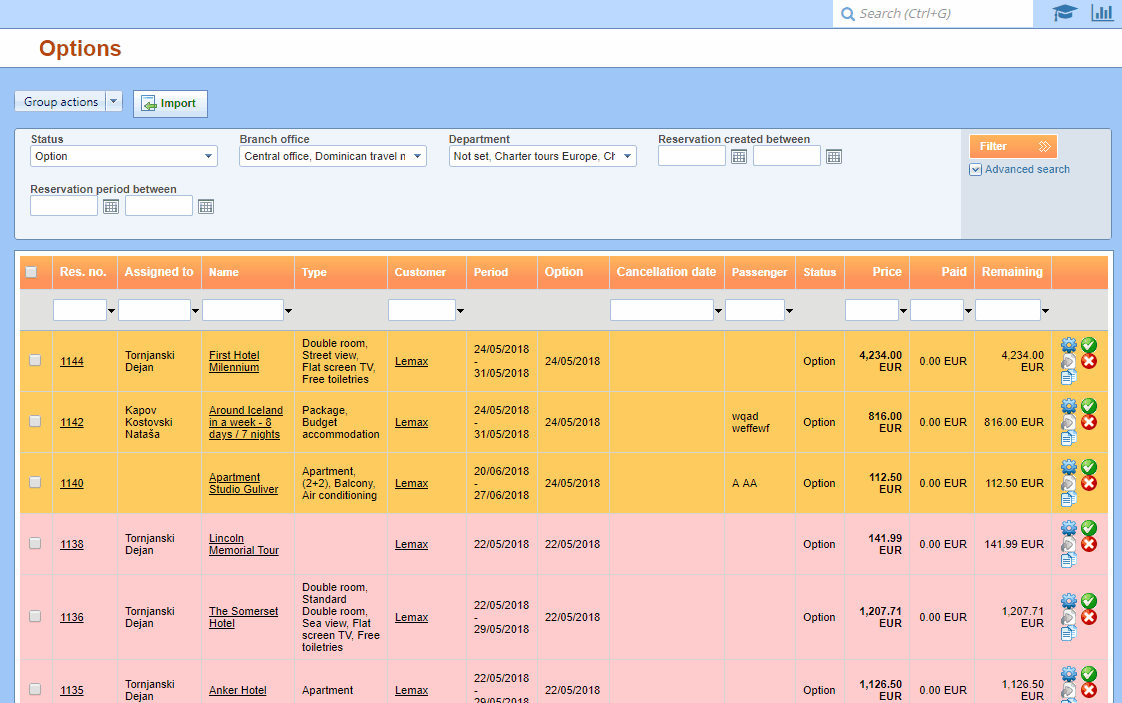 Our lead assignment module is just one of many features that we've created in order to help transform travel businesses around the world.
Helping our customers reach their full potential with our complete software solution is an ongoing mission that we work on daily.
Ready to reach your full potential?
Learn more about our lead assignment module