Finances and Accounting
Lemax lets you create customer invoices, verify supplier invoices, track online and offline payments, improve cash flow, manage exchange rates and it integrates into your existing accounting system.
Create customer invoices
Easily create an invoice for any single reservation. Add multiple payers to each reservation and create invoices for each one. Use Lemax to create batch invoices for multiple reservations at once.
Manage customer payments
Enter payments and track paid amounts for each invoice and reservation. Create payment rules such as different installments for each product or customer.
Automate invoice creation
Set up a trigger to create and an email invoice for a customer in the background. Different triggers can be defined, such as, when a payment is received when a reservations status is changed for confirmation and other features.
Accounts receivable
Check amounts owed by each customer and identify overdue payments for reservations. The report also includes confirmed bookings not invoiced yet, providing a better overview of future claims.
Get paid faster
Automate payment reminders to customers to get paid faster. Significantly improve money collection win rates. The simplest way to get your money sooner.
Import bank statements
Save time by importing bank statements from your bank account. Each imported payment is automatically linked to a specific reservation.
Manage credit limits of travel agents
Reduce risks by limiting the amount of money each travel agent can spend without making a payment. Use prepayments to assign credit or assign credit upfront, without a payment.
Offer online payments
Lemax is already integrated with more than 40 credit card payment providers. We support 3D secure payments in line with the latest security standards. Choose any of the available providers or let the Lemax development team do the integration with your local payment provider.
If you do not have online booking you can still receive online payment for products and services you sell. Embed a direct payment link into your quotations or invoices and start receiving online payments.
Alpha Commerce
AuthorizeNet
BankaKombetareTregtare
Borgun
CyberSource
Epay
IVeri
Klarna
PayDollar
PayPal version 2
Paysera
RBA 2
Realex
Stripe
TPVVirtualForms
Travel Pay
WsPayForms
Manage your suppliers
Enter and verify supplier invoices
Enter supplier invoices and reduce money losses by easily comparing prices invoiced from suppliers with previously contracted prices.
Manage accounts payable
Provides an option to view total debt owed to suppliers and check outstanding balances with each supplier. The report also includes confirmed bookings still not invoiced, providing a better overview of your future debts.
Track due dates and payments
Define due dates for supplier invoices to see which invoices should be paid when. Eliminates overdue payments, improving supplier relationships.
Manage supplier payment rules
Create different supplier payment rules to gain a better insight when to pay, even if suppliers are late with invoicing. Set up the amount you should pay the supplier on the reservation date, before the travel date or after check in.
See your actual earnings
Link revenue that you generate with your associated costs. Link each supplier invoice to a specific group, tour or package to gain better insight into exact profit on each tour, group or package.
Reduce exchange rate risks
Lemax helps you to reduce exchange rate fluctuation risks by automatically calculating the difference that may occur in the product purchase price. Invoice the customer for that difference a few days before they travel.
Lemax supports multiple currencies, and you can set the exchange rate manually or import it automatically.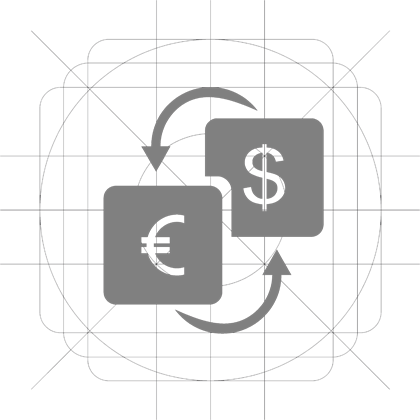 Integrate with accounting system
Integrate your existing accounting system into the Lemax travel software to save time on retyping invoices and payments. Remove manual work and reduce mistakes.
Although Lemax has many accounting features, you can continue to work in you existing accounting software and sync customer invoices and payments, supplier invoices and payments to the accounting system.
Lemax is already integrated into QuickBooks and the Oracle ERP. You can use our Accounting API to integration into any accounting system.



Browse all software features