Sales
Lemax lets you easily manage your sales process, keep records of your customers and travel agents, communicate with customers, distribute travel products through different sales channels and fully automate upsell and resell procedures.
Manage reservations and inquiries
Take control of the reservations workflow and centralize management of all reservations. Save time by creating and using templates for similar reservations without starting from scratch.
Search products
The system does a quick and easy search of your travel products. All prices, discounts, supplements and special offers are calculated automatically. Search your travel products or products from a third-party system.
Quote fast
Save time by quoting and invoicing customers faster. Send beautiful, multilingual, fully customized travel itineraries with photos and descriptions to customers.
Track payments
Track customer payments and use filtering to alert for unpaid reservations. Notify your customers of overdue payments.
Manage customers and travel agents
Maintain customer and travel agent records in the Lemax system. Use the White label feature to create documents using the specific brand name of your travel.
Manage commission rules
Use markets to define commission rules for your travel agents. You can assign as many travel agents as necessary to a certain market.
Accelerate sales with Lemax CRM
Everything you need to manage reservations, customer profiles and communication with customers. Get insights into every customer or supplier.
Customizable customer profiles
Add custom fields to store all necessary information about customers such as dietary needs, T-shirt sizes, foot sizes, smoking preferences. Search added custom fields and create reports.
Centralize communication with customers
Use our powerful two-way email system to successfully communicate with customers and suppliers. Communications from a standard email application can be synced in Lemax. Browse through a centralized history of email communications for any reservation or customer.
History of customer purchases
Get detailed information on previously created reservations for any customer and get a better understanding of customer behavior.
Use reports to identify the most lucrative customers and direct your marketing efforts on them.
Assign incoming reservations to specific employees
Appoint reservations to specific employees and track their ongoing status. Get a clear overview of each assigned, as well as the unassigned reservations. Notify employees momentarily about the appointed reservations.
Complete sales automation
Improve efficiency and reduce costs by completely automating your sales workflow. Everything happens in the background, no manual work necessary!
Web inquiry




Customer

Availability request




Supplier

Availability feedback




Supplier

Quoting a customer




Customer

Customer payment




Customer

Invoicing a customer




Customer

Confirmation to supplier




Supplier
Automate inquiries to suppliers
Lemax automatically sends email inquiries to suppliers. Suppliers select a YES/NO link and confirm the availability of their services.
Automate quotation sending
Upon receiving availability info from suppliers, Lemax automatically sends quotes and itineraries to your customers and confirmations to suppliers.
Automate invoicing and confirmations
Upon receiving online or offline payments from customers Lemax automatically sends invoices and vouchers to customers.
Automatic follow-ups
Major missed opportunities in Sales come from not following up with your customers. This is not surprising as doing so is time-consuming for your employees and sales personnel tend to focus on customers that do reply.
Lemax does this automatically. You can set up a series of emails that are sent every few days until a customer replies. This significantly increases your conversion rate and revenue!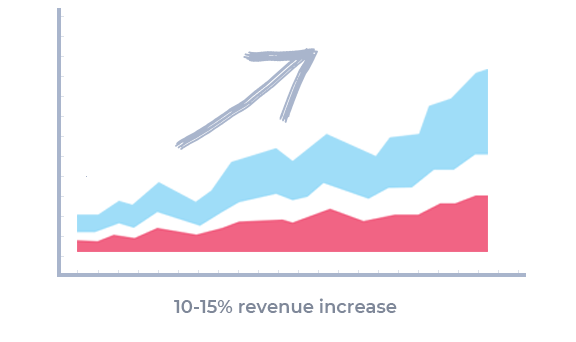 Automate upselling
Increase sales with automated and customized emails to customers providing them with the opportunity to purchase and enjoy additional travel products on their travels.
Lemax fully automates upsell emails that are customized to specific customers. For example, if a customer booked a hotel in London, they will receive offers describing interesting activities and excursions taking place in their proximity surroundings.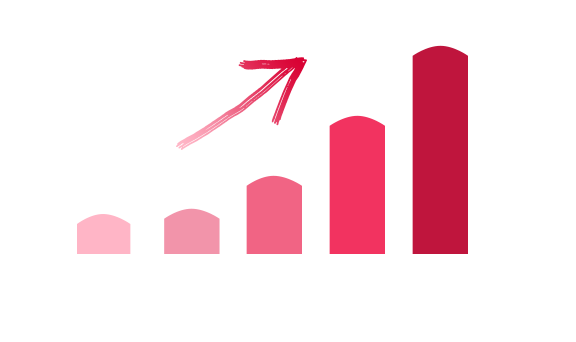 Expand selling channels
Expand selling channels and sell all travel products through B2B/B2C online booking, call centers, branch offices and affiliate programs.
Branch offices and call center
Create reservations and manage multiple branch offices. Help your call center team to quickly create reservations and sell travel products to customers.
Affiliate
Expand your reach by providing partners the ability to place your search engine directly on their website. Partners are able to log in and track completed reservations and earned commissions.
WEB API
Publish all travel products online using our powerful WEB API. Create a fully customized website and enable passengers to book all products and services online. Manage all web reservations in the Lemax back office.
XML out
B2B travel agents can use XML out feature to embed your travel products into their website or reservation system. There is no need to log in to your B2B online booking system as they can search and book your products in their back-office which is automatically synced with Lemax.
B2B & B2C online booking
Enable passengers and travel agents to find all products on your B2B or B2C website. Give them the ability to check photos, prices, descriptions and special offers for travel products, search for products using Google Maps, create a dynamic package, make reservations and online payments.
Multiple languages and currencies are supported.
They can log in to the B2B/B2C portal to check purchase and payment history, download the necessary documents and amend or cancel reservations.
Implement a fully customized online booking process on your website with Lemax Web API using our WordPress plugin or hire us to do it for you.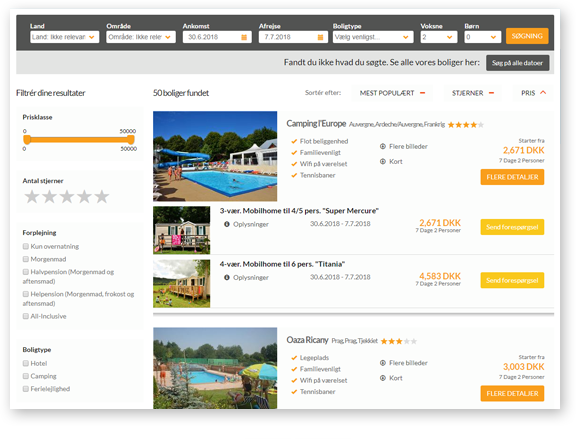 Save time with faster quoting
Win more sales with quick responses and beautiful itineraries. Our powerful engine saves time by quoting and invoicing your customers faster.
Create beautiful, multilingual, fully customized travel itineraries with photos and descriptions to increase conversion rates. Send them from Lemax to your customers.
Send customers multiple product offerings at once and automatically display TripAdvisor ratings on travel quotes and itineraries.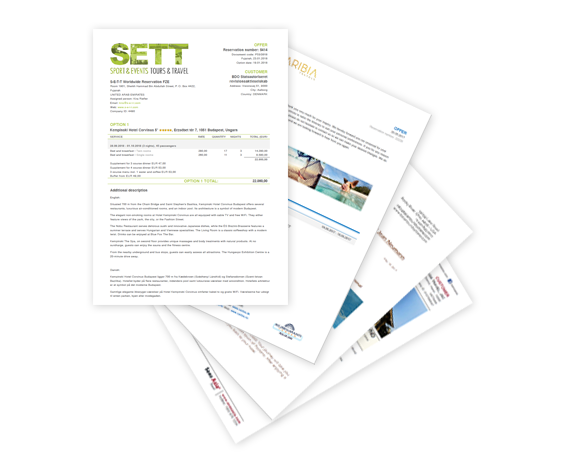 Browse all software features