Outbound tour operator solution
Lemax helps you create packages, book flight tickets and products from third-party suppliers, manage customers and travel agents, fully automate your sales process, automate marketing efforts, manage accounts and gain full insight into your travel business.
Easily add travel products
Add travel products such as accommodation, packages, entrance tickets, excursions and other activities, transfers, rent-a-car, vessels, cruises plus much more.
Book directly from third-party suppliers
Get the best prices from multiple third-party suppliers such as GTA, HotelBeds, Travco… Increase productivity by viewing all supplier products on the same Lemax product search screen.
Book flight tickets directly
Our system is integrated with Travelport Galileo and Amadeus. Book Galileo flights directly from within the Lemax interface and save your time without retyping tickets from other systems.
As an exceptionally user-friendly system, using it does not require special training or certification so the same person already selling other products can sell flight tickets and even combine all of them together.
Enable B2B or B2C customers and corporate companies to purchase flight tickets through online portals.
Manage your sales process
Accelerate sales with Lemax CRM
Everything you need to manage reservations, customer profiles and communication with your customers. Get insights into every customer or supplier.
Quote fast
Save your time by quoting and invoicing customers faster. Send beautiful, multilingual, fully customized travel itineraries with photos and descriptions to customers.
Centralize communication with customers
Use our powerful two-way email system to successfully communicate with customers and suppliers. Communications from a standard email application can be synced in Lemax. Browse through a centralized history of email communications for any reservation or customer.
Automate invoicing and confirmations
Upon receiving online or offline payments from customers Lemax automatically sends invoices and vouchers to customers and confirmations to suppliers.
Expand selling channels
Expand selling channels and sell all travel products through B2B/B2C online booking, call centers, branch offices and affiliate program.
Online booking B2B & B2C
Enable traveler and travel agents to search for all products on your B2B or B2C website. Give them the ability to check photos, prices, descriptions and special offers of travel products, search products using Google Maps, create dynamic packages or reservations and make online payments.
Multiple languages and currencies are supported.
Your visitors can log-in to the B2B/B2C portal to check purchase and payment histories, download needed documents and amend or cancel reservations.
You can implement a fully customized online booking process on your website with the Lemax Web API, and you can use our WordPress plugin or you can hire us to do it for you.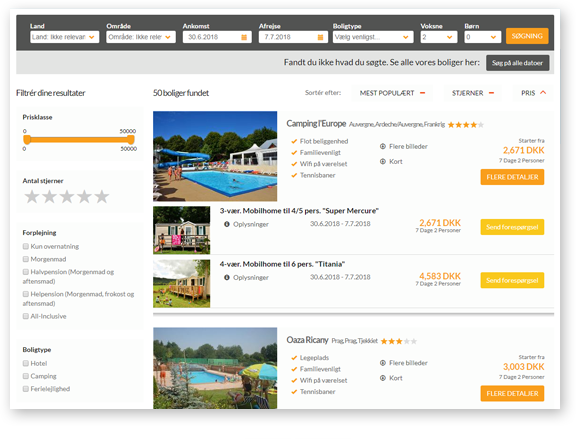 Automate your marketing efforts
Automatic customer feedback
Get valuable feedback from customers to improve offers on deals, packages, and services. Surveys are automatically sent to each traveler as soon as they complete their travel.
Web inquiry form
Avoid manually retyping all general travel requests into the system. Use this feature to store all info about travel inquiries and customers in Lemax and start creating the quote immediately.
Newsletter integration
All customers and travelers are automatically synced with your Mailchimp newsletter software so you can email them the latest news and promotions.
Loyalty program
Start your own loyalty program to reward customers who make frequent purchases. With a loyalty system in place you can encourage customers to make even more purchases.
Travelers earn points for each booking made and can redeem points on their next purchase. Define the value of each point and exclude some products from the loyalty system.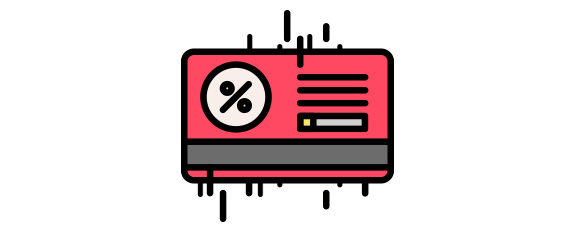 Improve your service ordering process
Ensure service delivery
Replace your Excel files with our operations module to ensure all travelers get the services they ordered. Get a centralized overview of all booked services and products. Quickly identify unconfirmed reservations.
Organise rooming, bus and flight lists
Organise passenger departures and arrivals. Create rooming, transfer, flight and bus lists.
Centralize communication with suppliers
Use our powerful two-way email system to successfully communicate with suppliers. Communications from a standard email application can be synced in Lemax. Browse through a centralized history of email communications for each reservation or customer.
Complete management of your receivables and payables
Manage accounts receivable and payable
Manage customer and supplier payments. Stay on track with actual earnings, amounts owed, and debts.
Get paid faster
Automate payment reminders to customers to get paid faster. Achieve a significant improvement in money collection win rates. The simplest way to get your money sooner.
Stop retyping invoices manually
Integrate your existing accounting system into the Lemax travel software to save time retyping invoices and payments. Remove manual work and reduce mistakes.
Use insightful reports to track your performance
Customer and travel agent profitability
Use reports to identify customers and travel agents providing the greatest value and focus on growing sales with your most profitable ones!
Tour and package profitability
Having trouble understanding the profitability behind complex travel products like tours, groups or packages? Our powerful reporting engine provides accurate profitability reports on any product.
Customer purchase history
Get detailed information on previously created reservations for each customer and a better understanding of customer behavior.
Use reports to find the most lucrative customers and direct marketing efforts towards them.
Supplier performance reports
Get insights into revenue you achieve for each supplier and renegotiate a better commission from them based on your sale results.
Lemax support team are well versed in travel and implementation was a huge pleasure dealing with such a dedicated, knowledgeable team who find solutions on our behalf for every permutation. Loading of the system is easy and logical. The software is user-friendly and effective.

Elaine Durr
Operations Director, World Leisure Holidays, South Africa