We're glad you're here to check out what Lemax is all about.
Our main drivers are teamwork, expertise, partnership with our clients, and the quality of our product. We love what we do, and we're not afraid of challenges.
Interested in joining us?
View our open positions below & apply today.
Software engineering
We have developed a product that we're proud of. But that doesn't mean our work is done! Join us in developing a powerful software that is globally recognized, and a game-changer in the travel industry!
Who are we looking for, and what do we offer – find out directly from our Software Developers!
Here are our current open positions:
Sales
Imagine you are selling a highly complex and powerful software product that can transform your client's business. We are looking for ambitious sales professionals to be the driving force behind our company's rise to the position of a global market leader in travel tech.
Would you like to know what it's like to work as a sales professional at Lemax these days? Find out directly from our Head of Sales and Marketing!
Marketing
You are working for a company that is selling a great product. But how will potential clients find out about us? Using an inbound marketing strategy and the latest digital marketing tools, you will help our potential clients recognize us as their first choice.
Implementation
With our team of highly devoted and customer-oriented professionals, you will guide our clients through the process of software implementation. You will also empower them to use the software's full potential, and ultimately – improve their business!
Customer care
Satisfied customers are one of the main prerequisites for successful business. At Lemax, we recognize this and strive to innovate and optimize customer support. If you want a part of the team where the client always comes first, join us!
Customer success
We don't just want clients satisfied with our software and our service – we want to be partners that have a strong influence on their business success! If you are excited about building strong relationships and improving the user experience of your clients, join our Customer Success team.
Product management
Our software is constantly improving and expanding, while at the same time, it also needs to fulfill the growing needs of our clients. As a skillful product specialist – it is up to you to make this happen. Along with our product management team, you will steer our software in the direction to maximize its business value. And value for our clients!
Other
We are always eager to meet talents and professionals from the field. If you're interested in growing your career at Lemax, but you didn't find an attractive position in the list above, feel free to drop us a line at jobs@lemax.net or send us an open application. We'll be happy to get in touch!
Benefits
Skills & Knowledge Boost

Boost your knowledge with conferences and various internal educational events.

Gamification Program

Contribute beyond your daily tasks, go the extra mile and win valuable prizes.

Hybrid Work Model

Sliding working hours with the possibility of remote work, ten days per month.

100% Covered Sick Leave

We've got you covered – receive full compensation for your sick leave period.

Exchangeable Public Holidays

Public holidays can be exchanged for another day off within the same month.

Days off for Life Events

Important events, like your child's first day of school, shouldn't be missed.

New Mum Benefits

Work part-time for a month after your maternity leave and receive full salary.

Workspace Healthy Perks

Standing desks, ergonomic chairs, fresh fruit, and more to keep you healthy.

Free Parking Spots

The most important thing in the morning is coffee, and not looking for parking.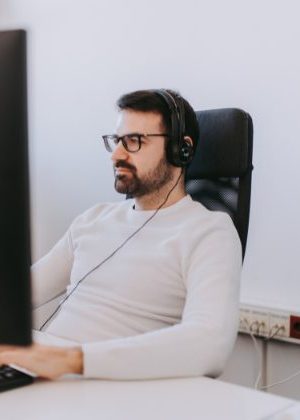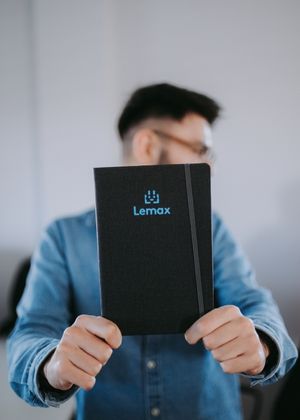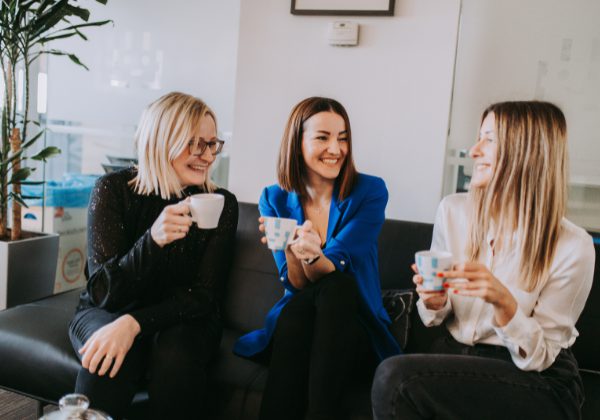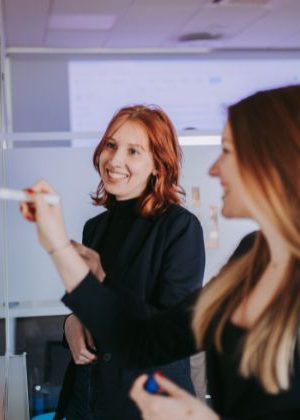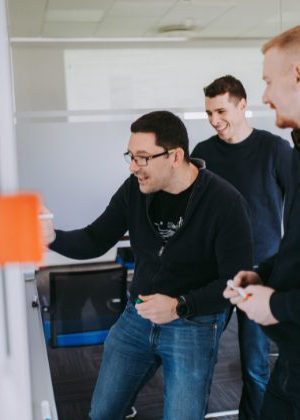 Meet our team
We are a team of enthusiastic professionals dedicated to transforming each client's business with our excellent products and services. We'd love to have you join us on this journey!
Ideas for improvements are always welcomed and discussed in a constructive way. I often gain invaluable insights from those discussions.

Luka Valenta

Senior Software Developer

The path is open for you if you want it; there are no restrictions. You can control the direction of your own career and no one is going to stop you.

Gorana Lambasa

Solution Consultant Manager

The most exciting part of my job is watching the progress of my relationship with the customer into a strong business partnership.

Ivan Martić

Account Executive

I love that I can guide the Client through the implementation, and consult and support them throughout the digital transformation journey. It's incredibly rewarding.

Marija Banić

Software Implementation Team Lead

I love that I'm working on a product that is praiseworthy. We pay great attention to its quality, which makes me really proud.

Kanwal Roshi

Team Lead in Engineering

At Lemax, you will have a chance to work with very talented people who are always willing to help their team. You will also communicate with clients from all over the world and help them succeed in their business.

Marina Grljušić

Demand Generation Manager

I can imagine working in any of Lemax's departments. In Lemax, there is no limit to the discipline you want to master - this opportunity makes me more prepared for a world full of changes.

Ana Vuković

Product Operations Manager
Luka Valenta

Senior Software Developer

Gorana Lambasa

Solution Consultant Manager

Ivan Martić

Account Executive

Marija Banić

Software Implementation Team Lead

Kanwal Roshi

Team Lead in Engineering

Marina Grljušić

Demand Generation Manager

Ana Vuković

Product Operations Manager
Candidate corner
Product&Tech Talks, organized by Lemax, serve as a community for product and tech enthusiasts. Find out more in our blog.

In the fast-paced world of SaaS, the role of a Business Analyst is often regarded as a vital component in driving successful product development and growth. Read on to find out why.

Lemax ICT Supergirls is a social initiative that encourages the employment of women in the ICT industry in Croatia. Read on to find out more!