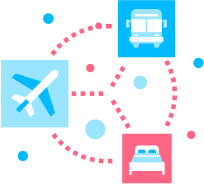 Travel products
Manage travel products and use 3rd party integrations.
Easily create travel products
Create various travel products such as accommodation, transfers, tours, activities, packages, flights and groups.
Get the best available prices
Get the best prices from multiple third-party party suppliers such as GTA, HotelBeds, and Travco. Book Galileo flights directly from the Lemax interface.
Handle complex prices
Upload and manage complex price lists, cancellation rules, children policies and special promotions.
Create packages
Create packages from predefined travel components in the system and publish them on your B2B or B2C website.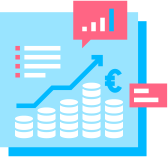 Sales
Increase sales with multiple channels.
Complete sales automation
Improve efficiency and reduce your costs with a completely automated sales workflow.
Expand sales channels
Expand selling channels and sell your entire range of travel products through online booking B2B/B2C, call centers, branch offices and affiliate program.
Save time with fast quoting
Win more sales with quick responses and beautiful itineraries. Our powerful engine helps save time by quoting and invoicing your customers faster.
Maximize revenue
Do your sales agents follow up leads? Use automatic follow-up emails and other sales and marketing automation tools. Increase your win rates by more than 30%.
Automate upselling
Increase sales by sending automated and customized emails to customers offering them the ability to purchase and enjoy additional travel products during their travels.
Accelerate sales with Lemax CRM
Everything you need to manage reservations, customer profiles, and communication with customers. Get insights into every customer or supplier.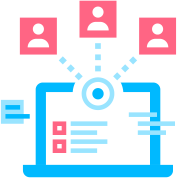 Operations
Automate communication with your suppliers.
Ensure service delivery
Stop using Excel files and use our operations module to ensure all passengers get services they ordered.
Automate supplier ordering
Once an inquiry is received or a booking made, suppliers receive availability request or reservation confirmation. The whole communication is centralized and archived.
Organise rooming, bus and flight lists
Organise departures and arrivals of your passengers. Create rooming, transfer, flight and bus lists.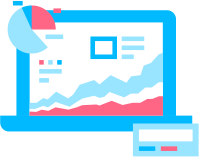 Finances and Accounting
Complete management of your receivable and payable.
Manage accounts receivable and payable
Manage payments and invoices of your customers and suppliers. Stay on track with your actual earnings, due amounts, and debts.
Get paid faster
Automate payment reminders to your customers to get paid faster. Significant improvement in your money collection win rates. The simplest way to receive money sooner.
Stop retyping invoices manually
Integrate your existing accounting system with Lemax travel software to save time on retyping invoices and payments. Remove manual work and reduce mistakes.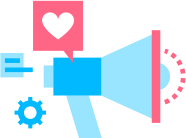 Marketing
Increase your service with our marketing automation.
Win more bookings with lead nurturing
Develop a relationship with your leads at every stage of your sales process. Automate series of tailored emails to nurture your leads and increase inquiry to booking conversion rate.
Automate reselling
Increase bookings by offering your existing customers the latest products they might be interested in.
Promotions and coupon codes
Create first minute, last minute discounts or send coupon codes to customers to drive your sales.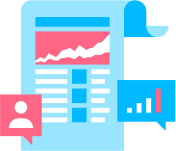 Reports
Use insightful reports to track your business performance.
Customers and travel agents profitability
Use reports to see which customers or travel agents bring you the greatest value and focus on growing sales with your most profitable ones!
Sales and revenue reports
Check sales and revenue reports of high and low season periods and compare them with previous years. Stay on top with your goals and make data-driven decisions.
Tour/Group profitability
Having troubles understanding the profitability of complex travel products like tours, groups or packages? Use our powerful reporting engine to get accurate profitability reports on each product.