Transform the Way You Create, Sell and Operate Multi-day Tours
Software for Mid to Large-Sized Tour Operators and DMCs
Automate the entire workflow – with suppliers, partners, and travelers. Speed up sales and booking journey to deliver a better experience and increase revenue.
PLATFORM OVERVIEW
How Lemax Can Transform Your Travel Business
Lemax Platform offers solutions for different teams and processes to help you achieve your goals faster, provide better experiences, and maximize business results.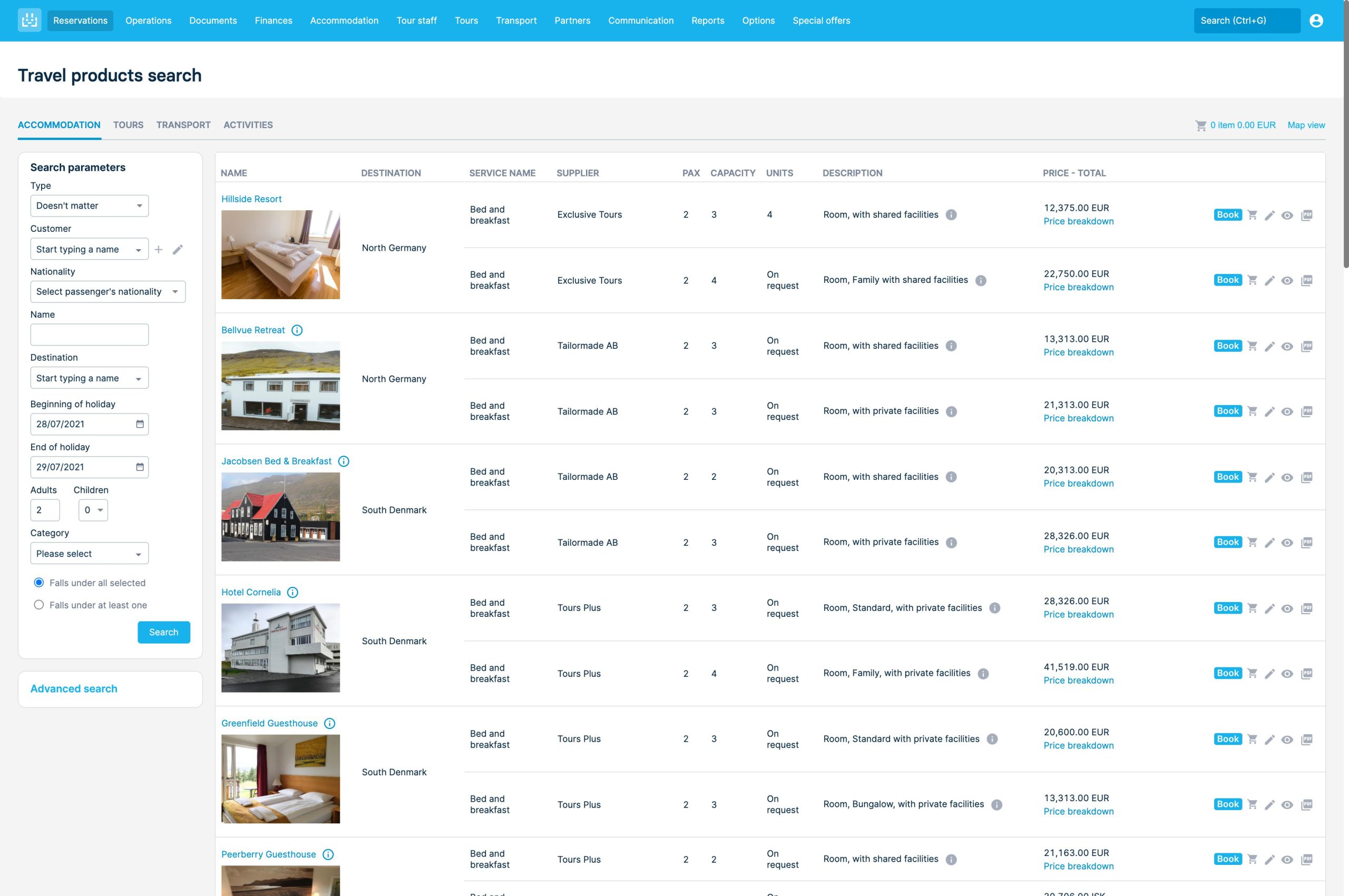 Centralized Product Inventory

Eliminate spreadsheets, mistakes, and manual cost calculations - all products unified in one central location

Booking and Sales Automation

Automate booking journeys and pricing efficiencies - do more in less time and increase revenue

Package Builder and Operations

Ensure the profitability of your products - effortlessly create, publish, sell, and deliver unique tour packages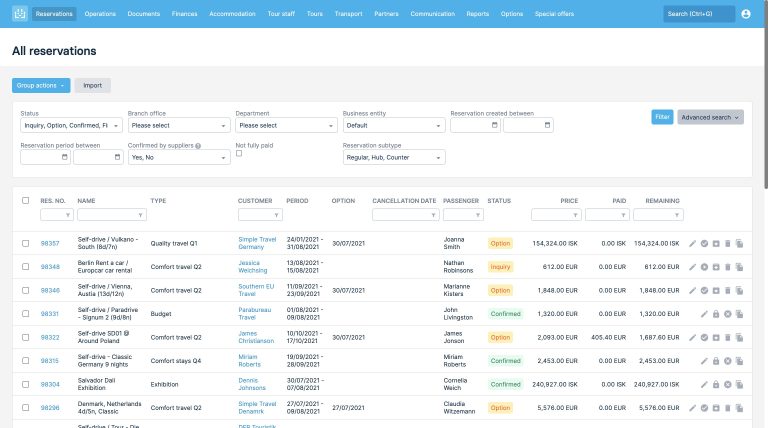 Unified CRM

Strengthen your customer and supplier relationships and accelerate sales

Centralized Communication

Simplify collaboration and deliver a personalized experience, and enable a two-way email system to track history

Ultimate Workflow Automation

Automate your travel business processes and automatically trigger actions with no manual work.
The Ultimate Workflow Automation with Clients and Suppliers
Speed up bookings and increase revenue by automating your travel business processes with automatically triggered actions such as:
asking suppliers for availability
instantly getting confirmations
sending documents to customers
sending payment reminders
automating engagement follow-ups
generating itineraries and sending them to customers.
Everything happens in the background, with no manual work!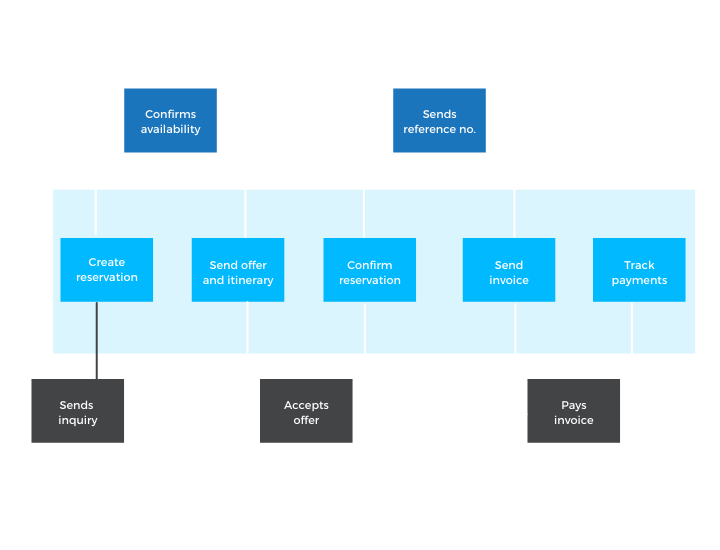 BENEFITS
With Improved Efficiency, Manage More in Less Time and Increase Revenue
Ensure profitability and increase sales
Speed up processes and manage more inquiries. Deliver unique tours and increase product visibility.
Enhance efficiency and save resources
Spend less time on administration and eliminate manual work. Focus on personalized offers and experience.
Reliability to build strong relationships
Eliminate mistakes and become reliable for suppliers and customers – build stronger long-term relationships.
Deliver amazing experiences
Focus less on processes and more on building creative offers. Get more returning customers.
Get a future-proof, innovative solution with regular seamless updates and an expert team that will support your success!
INTEGRATIONS
Connect with Third-Party Suppliers
Expand your supplier network with seamless integrations such as Galileo and HotelBeds. Extend your product offerings, receive live availabilities and prices, and book flights directly from different suppliers.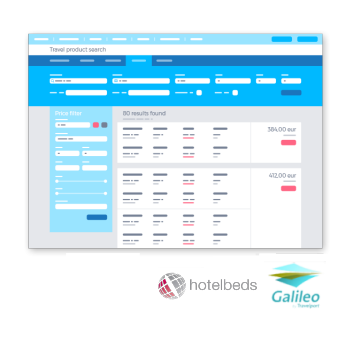 Expand Your Selling Channels
Online Booking API
Create your internet booking engine using our WEB API for online publishing products and services.
Once your UI is ready and connected to API, it pulls product details of the entire product inventory to enable booking for end users.
Product Distribution
Distribute your products to your B2B partners via XML OUT connection. Expose your inventory live, eliminate manual work.
Partners can book products from your catalogues by directly connecting them to their system or booking engine.
Branded B2B Portal
Branded internet booking engine that enables your B2B partners to book online products and services.
Provide a user-friendly UI for your partners to log in, search, find prices and availability, and book products.
All of the updates we saw show Lemax is listening their customers
Lemax is fantastic in handling packages that are sold to FIT customers. All of the updates and improvements that we saw last year on group calculations are very promising for the future; they showed how Lemax is listening and tackling the challenges we had.
Lemax brings high level of automation
What has really been a game-changer for Asian Trails since day one is the ability to have a competent counterpart who understands our requirements. We chose Lemax, as one of the reasons, for a high level of automation - auto-confirmations to suppliers, auto-invoices, auto-itineraries, you name it!
Another member of our team that can actually do more than five people
My Costa Rica can now produce itineraries 3x faster and we had an increase in revenue of 35% since started using Lemax! It's a great comprehensive platform that allows you to do all different things, not just itineraries, managing products and partners, analyzing revenue, but much more.
We have a reservation system that we can trust again!
From the start, we were working together as partners with the same goal. The ability for us to customize areas of the system allowed us to adapt as things changed and to manage the process in the system on both sides of the world removing the need for spreadsheets and emails bouncing back and forth.
No.8 Tours grew the number of sold tours by 43% since using Lemax
Lemax allowed us to add more tours, which had a direct impact on our business by ensuring additional revenue. With a 43% increase in the number of tours, our profit has grown by 20% since using Lemax. We were safe to invest in increasing not only the total number but also the quality of our tours.
Using Lemax for FITs now shows it's strong side
Using the product over a year now I can clearly see the benefits, especially using Lemax for FITs now shows it's strong side. Cloud a.k.a. "anytime everywhere" is something I like the most about this software. And we love the people working for Lemax.
User friendly. Effective. With a dedicated support team!
Lemax support team are well versed in travel and implementation was a huge pleasure dealing with such a dedicated, knowledgeable team who find solutions on our behalf for every permutation. Loading of the system is easy and logical. The software is user-friendly and effective.
Lemax in numbers
6

CONTINENTS

50+

COUNTRIES

120+

CUSTOMERS

1,8 m

BOOKINGS (yr.)

€ 1,35 bn

TRANSACTION VALUE (yr.)

1990.

YEAR FOUNDED
Want to learn how to improve efficiency and increase revenue?
Get in touch and transform your travel business