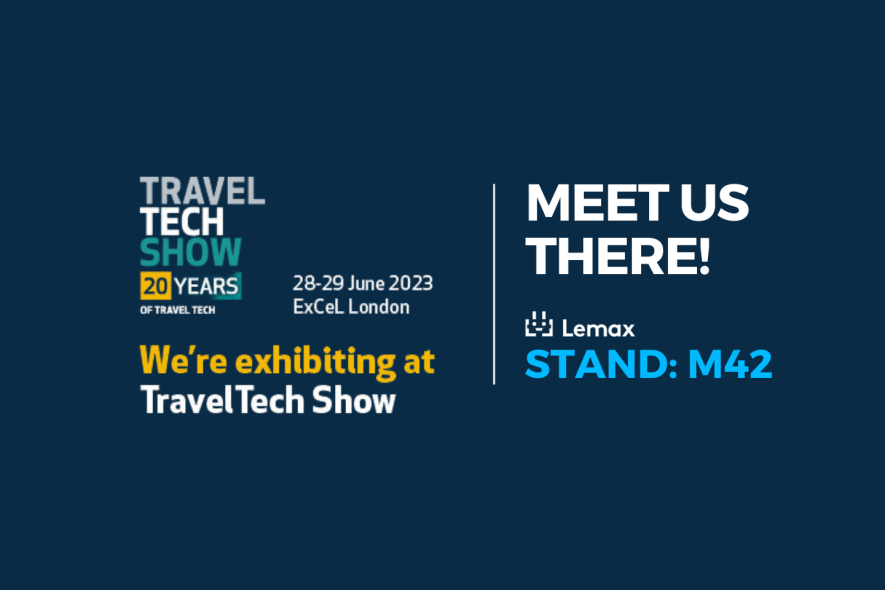 We're excited to share that Lemax will return as an exhibitor at Travel Tech Show (formerly known as Travel Technology Europe). We hope you can join us at the global meeting place for travel technology key players on 28-29 June this year at ExCeL London. 
We will bring the most recent technologies to the table, along with the other major international leaders in the travel technology sector. You can count on discovering many new trends, attending interesting meetings, and learning about technological and innovative advancements.
Our Iva Vodopija, Head of Sales&Marketing, highlighted:
"The new generation of travelers is accustomed to the online world. They want to be able to buy travel products and services just as easily as they order Uber services or things from Amazon. In order to support the demands of this new generation of travelers, travel agencies have to adapt the supply chain process to give out the best possible offer in the shortest time and ensure a unique customer experience throughout the entire customer journey." 
Lemax will also participate in Tech Tour on 28th June from 10:45-11:30 AM, giving you a chance to speak with our team and learn all there is to know about our Travel Connectivity Platform. 
Additionally, since the Travel Tech Show is celebrating 20 years, we are happy to be sponsoring an event organized on the first day, the 28th of June, from 5:30-8:00 PM. Join us at The Bridge Excel; let's have a chat and a drink! 
Find the Lemax team at Stand M42, and if you still haven't registered – you can do it here. We're looking forward to seeing you in London!