We're just three weeks into the new year. Topics such as 2019 goals and new year's resolutions are trending on websites and online portals regardless of the industry. What travel agent trends in 2019 should you know about?
In the last week alone, we've seen dozens of articles predicting the hottest travel locations for 2019, the biggest trends in travel tech, and mobile travel trends in 2019.
But what's 2019 going to be like for tour operators and travel agents? In this blog post, we're bringing you nine travel agency trends predicted to blow up in 2019 that any travel business should know about.
1. We'll see more travelers opting for weekend trips
It shouldn't come as a surprise that the contemporary man works the longest hours known in the history of mankind. But did you know that we're also traveling more than ever before?
The growth is bound to continue. Research shows that more than 50% of international travelers plan on taking more weekend trips in 2019. This is thanks to cheaper short-haul flights, booking apps, and on-demand car rentals and accommodation.
Travel agencies should use this trend to their advantage by offering weekend trips to various locations. On top of it, agencies should provide a variety of activities that interest the modern traveler (apart from the city's sights alone).
From gastronomy to art and culture, from photography to adventure, give them the experiences they are craving.
2. Unusual accommodation will catch the traveler's eye
Speaking of accommodation, the trends are changing in this area as well. Although hotels and guesthouses are still the most popular form of accommodation globally, cheaper rentals that can be booked through services like Airbnb are getting more popular by the minute.
What does this mean for travel agents? While agencies will most likely not offer private accommodation in their travel arrangements, they should take this information as a guideline for the type of accommodation travelers are interested in.
Travelers, especially those seeking tailor-made trips, want to be flexible but comfortable. They want top-notch service and a variety of amenities but also love to feel like home.
Unique and remarkable types of accommodation are also becoming more trendy during short getaways, like staying in caravans or boats.
3. The rise of solo travelers (including those traveling for business)
Long gone are the days when solo travel was a mystic adventure nobody would dare to venture on. But even though the popularity of traveling solo has increased, making travel arrangements alone is still difficult – and often because of outdated travel agency policies.
It is often significantly more expensive to go alone than in pair, almost as though agencies are punishing solo travelers for opting to go alone.
The options are frequently too limited for the solo traveler, and 2019 might be the year we'll see a change in this. Especially since generation Z, people born from 2000 onwards, are legally entering the workforce. They are demanding various working conditions and prioritizing flexibility in travel.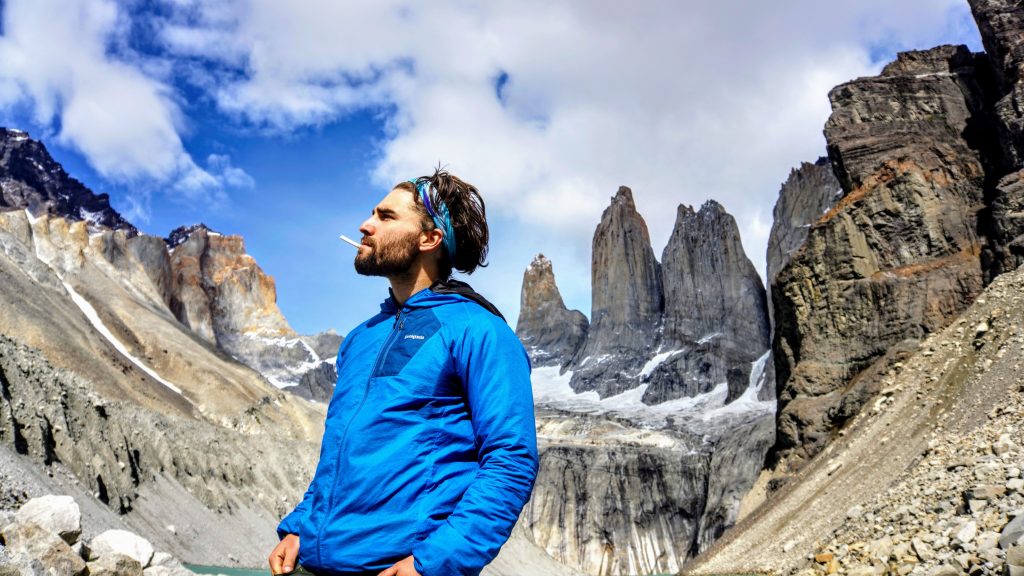 In fact, the health, happiness and productivity of employees on the road will be a top priority for travel managers in 2019. Moreover, Amadeus and Lonergan's 2018 Travel Policy Data found that 44% of business travelers would leave a job due to poor travel policy. Other 50% say that a company's travel policy would impact their decision to take a job.
As more businesses realize the importance of using travel policies as a tool for not only retaining but attracting staff, we can expect travel managers and the human resources departments to cooperate more closely.
4. Real-time access to journey information – and an abundance of information in general
It seems that the Internet has never played a more important role in traveling as it does now. Travelers are researching locations, activities, plane tickets, routes, and possible itineraries.
They are craving information, knowledge, and travel tips.
Travel agencies can hire content specialists who will increase the travel agency's rank on search engines. Moreover, with appealing content, resources, texts, and imagery you can spark the traveler's imagination about locations they have never thought about going to!
And that's only before the start of the trip. Furthermore, based on IATA's 2018 Global Passenger Survey, passengers want to be kept informed throughout their journey.
Passengers identified receiving information on flight status (82%), baggage (49%) and waiting time at security/immigration (46%) as their top three priorities after booking a flight, preferably via their personal device.
5. Skip the line tours gaining popularity
Taking into account that shorter trips are among the travel agency trends in 2019, it makes sense for the skip-the-line tours to gain popularity like never before. Does your agency offer this option already? It can be a feature that your agency charges extra for (because lots of travelers are willing to pay). Or it can be a free perk that will distinguish your trips from others.
6. Unexpected up and coming European countries will gain popularity
Experiences over packed itineraries – this seem to be the mantra most travelers are going for these days. The Good Life study shows that 20% of people would be more likely to get off the beaten track in order to connect with local people.
Furthermore, industry experts expect to see more demand for some of the former Soviet Republics including the Baltics and even as far as Georgia, Armenia and Azerbaijan.
The increasing popularity of low-cost airlines certainly helps. It's now easier, more affordable to access the previously unheard of European destinations than ever before, and of course – the Internet revealing those locations to travelers.
7. But Instagrammable destinations will still hold the first place
Speaking of the Internet, in 2018 Instagram was one of the most influential channels for tourism.
As we previously stated, travelers use the Internet to research potential locations and take the recommendations and reviews of other travelers very seriously when making a decision.
Having a website and integrating it with an online booking possibility is very important for travel agencies. However, it hasn't been enough for a while now. The social media train is honking pretty loudly and it's a shame your agency isn't yet on board.
What might be a good idea for travel agencies would be creating Instagram accounts with stunning imagery of the travel arrangements they offer. Don't forget to tag it with appropriate and commonly searched-for hashtags.
Add to that inviting content we mentioned earlier, and your agency might attract a whole new audience segment. Those interested in the trips your agency offers who have not have been hanging out on the same platform as you before.
8. Online booking — the service experiencing constant growth
In 2018 the revenue in the segment of online booking in traveling exceeded 92.5 million USD. The experts predict the expanding of the digital travel space. Consequently, its turnaround will account for up to 11,5 trillion in the following decade.
Already today, above 57% of all travel reservations are made online. Whether it's for accommodation, flights, tours or other journey-related activities, travelers now have a perfect opportunity to review a great variety of deals on the web and choose the optimal ones.
On the other hand, online booking enables a travel agency to be online 24/7, constantly receiving inquiries and booking requests. Just make sure you pick the right travel software to help you manage your online bookings.
9. Last-minute bookings are increasing, but advance booking is preferred for multi-day tours
According to this survey, 39% of participants state that last-minute bookings had been a common trend for their business while booking data shows that reservations for tours and activities which last 1 to 3 hours tend to be booked in-destination or just before arrival.
Furthermore, they generally book 13 days in advance. On mobile, this window narrows to just 5 days.
However, there is a shift with multi-day tours and activities being booked further in advance and being a preferred option for travelers.
Is your travel business ready for 2019?
Have you gone through the list of travel agency trends in 2019? Have you already made some changes? If not, which ones are you planning to implement?
If one of your professional decisions for 2019 is empowering your travel business with efficient travel software you can trust, we invite you to schedule a presentation with a Lemax representative!
Are you ready to switch to a travel software?
Learn more about Lemax travel software