www.travelino.hr is up and running, please visit the new Travelino travel agency website. Travelino is a young and prominent Croatian company using Lemax Software as its travel software solution. Travelino is primarily focused on selling accommodation in Croatia, as well as packaged outgoing trips. With its great tourism knowledge and experience, and a great network of partners, Travelino is sure to be a perfect pick for organizing your holiday.
Whether it is their helpful and experienced personnel, or their clear and easy to navigate website, Travelino will always do its very best to find the perfect holiday solution for its clients. Feel free to contact them in any way, their contact information can now be found in their new website.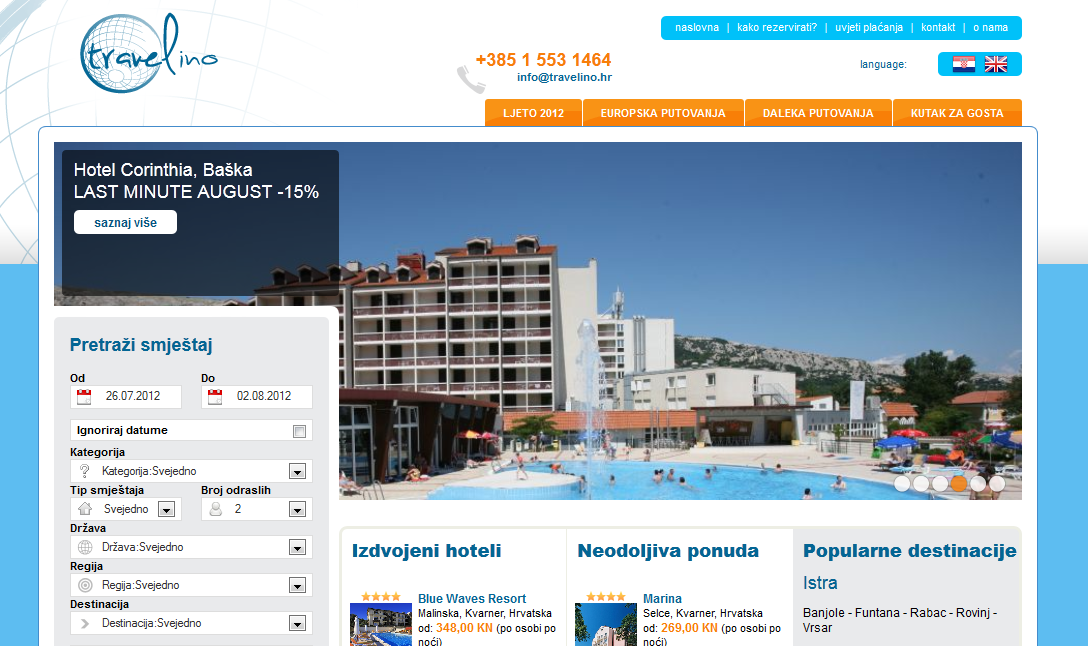 Travelino is one of the recent Lemax clients and we are proud to say that a full website on top of their Lemax application has been designed, developed and published, allowing clients to browse around and find their perfect holiday. We wish a lot of luck to Travelino in its future business, and will keep doing our best to help in any way we can.