What motivates people to travel? Even without hard data to back it, we can probably agree that human beings, in general, find traveling enjoyable and concur that it's often one of their top bucket list items.
In fact, the research found that 45% of travelers have a travel bucket list in mind and that 82% of them want to realize at least one of their wishlist trips in the coming year. So what does it take to turn the wishing and dreaming about traveling to planning and booking it?
1001 reasons to travel
When considering a trip, travelers are influenced by a whole range of various factors and stimuli. Some of them are rational, for example finding the funds and vacation days available for the realization of the trip, or taking into account factors like the wet or dry season or the safety level of a location.
Other reasons are purely emotional and include travelers' personal interests, the influence that the media and their friends have on them, as well as their current situation, conditions, and experiences.
What this means is that unlike other industries, the travel industry has the privilege to inspire people – and use that privilege as an advantage in offering their services.
Unfortunately, during their demo presentations, sales managers in our company often encounter travel agencies which are selling products instead of building experiences.
In this article, we'll take a look at common motivators travelers usually consider when deciding on taking a trip, and give travel agents suggestions on how to use that knowledge to increase the number of their bookings.
Common motivators for traveling
Social media – Post with diligence – and intelligence
It's highly probable your potential customers are scrolling through social feeds since a global average user spent 135 minutes daily on social media in 2017. Use the users' personal channel to attract them with gorgeous images of dreamy locations around the world where they could go with your agency.
Post regularly and witness long-term results. Users might not book a trip on your agency's website right away, but they will remember (or save) your agency and contact you first when the travel bug awakens.
Loyalty programs – Give thanks for choosing you
We discussed the benefits of having an effective loyalty program last month (check it out here). Here's a short version of why it pays off. 1) Awarding travelers who choose your agency with discounts and points is a great way to thank them for their trust and 2) give them a reason to return.
The secret of success in business lies in building meaningful relationships. Loyalty programs are a tool you can build on.
Sensory experiences – Give them a taste
Did you know that almost every metropolis around the world has a popular pub crawl, while food tours are increasingly gaining popularity?
As Booking.com's research showed that 35% of their travel survey participants yearn to tantalize their taste buds by trying a local delicacy, it is safe to say that tasting new and different food has become a legitimate reason people are willing to travel thousands of miles. Try culinary tourism and attract a whole new (hungry) audience!
Interest-based trips – Capture travelers' attention
Some people like to take photos of the places they visit – others like to hike through them. Some people are really into shopping for foreign brands while others travel simply to explore history, culture, and art.
Then there are those who just need a ride to a pop star's concert to a neighboring country. Find out what's trending on the travel market and be brave enough to offer an interest-based tour.
Stellar reviews – Provide service that's worth recommending
Traveling is a very personal experience, and travelers confess that they would be more likely to pay extra for a better service than to repeat business with a travel agency they had a bad experience with.
We're going to assume that the service your agency provides is excellent, in which case your main concern should be motivating travelers to take the time and review their experience for future customers to see. You could motivate them, let's say… with a discount for their next trip? 🙂
Free time – Offer tours when people have holidays
A major factor when deciding on a travel arrangement which agencies often don't pay enough attention to is the travelers' free time. There's less and less of that in the modern (business) world, but there are still some traditional holidays and vacations when people get off work.
Check those dates and target your customers with great offers and deals. When you get the timing right, that's at least one obstacle less for the traveler to make that trip happen.
Exotic (remote) locations – Explore the unknown
Traveling to Vienna for the weekend sounds great, but do you know what sounds even better? Visiting a remote or challenging location, or at least that is what 25% of a travel survey's respondents claim.
Exploring new and unknown places is one of the most commonly mentioned motivational factors for traveling, so feed your travelers curiosity with some faraway exotic deals!
Relaxation – Do everything for the traveler
Relaxation does not just mean going to a spa or dipping toes in the warm waters of sandy tropical islands – even if 34% of travel survey respondents admit they want to head to an island paradise.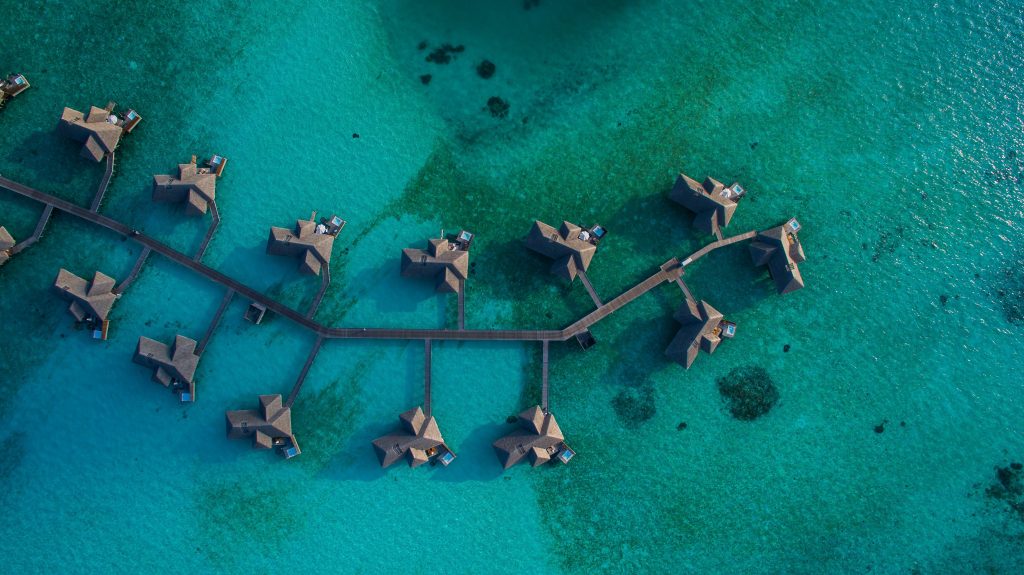 The traveler who craves some serious unwinding will not want to worry about unnecessary details of their trip. Turn your agency into a full-service travel platform because some exhausted people are willing to pay extra to get the passport in hand.
Experiences – Engage travelers fully
Everyone is talking about the ways millennials are changing the travel industry, but it turns out they share seven out of eight common travel motivators with retired travelers – immersion in the local culture being one of the top factors.
The modern traveler doesn't just want to look at monuments, but to learn phrases of the local language, taste a traditional plate and experience a unique cultural event.
Finally…
Tell stories – Invest in captivating content
We've saved the best – and the most important – for last. Remember that words are the most powerful tool when intricating travelers about a location. Images will get them hooked, but it is stories that will make travelers crave to experience those places first-hand.
Don't sell a diving day trip in Phuket. Offer a unique undersea adventure and an opportunity to swim next to tropical fish.
Honestly, which one would you rather buy?