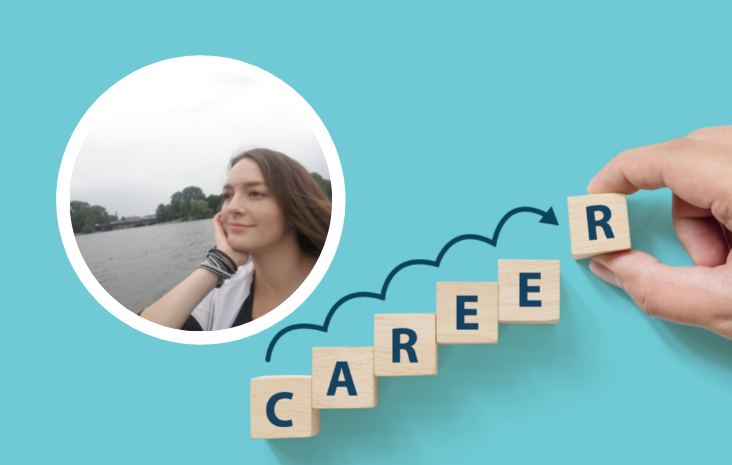 Lemax is a place where people come to make a difference and grow their careers. Here's the story of Ana, our Team Lead in Engineering.
---
1. What do you do at Lemax?
I am a team lead in one of the teams in the Engineering department. My key responsibility is to ensure the successful delivery from my team. This includes making sure that there is true value for our clients in what we do, estimating costs, and delivering quality every step of the way. I remove roadblocks from my team so they can focus on their work and I help them develop and learn through feedback and direction so that they would grow as individuals but also so that we grow as a team. I'm also responsible for hiring new developers and quality assurance engineers into my team. 
My 'other' team includes other team leads and together we organize how our department operates and interacts with other departments. Also, I am involved with initiatives and business process improvements as well as the administration of the tools that we do in our everyday work.
2. What did you do before Lemax?
I came to Lemax as a junior software developer from Agrivi, where I have been working for around a year and a half. I've started there as a student. 
Agrivi was a young growing company and was at the time defining internal processes and adopting agile methodologies. I soon found those are just as interesting as programming itself (because both serve to make life easier).
I have always believed in myself but my environment often thought I was a dreamer. In Lemax I found my support belief system.
3. What was your role before this one and how did the career upgrade happen?
I came to Lemax as a junior developer and soon advanced to a mid-developer position. At the time, teams were often formed around the features that were being developed and there were no team leads, so product managers did most of the team organization. While working closely with product managers, I tried to help them as much as I could and so I learned a lot about their job. 
At one point, as business demands grew, the company found itself in a deficit of product managers. I had to work on a few smaller projects without much supervision. In this situation, I started using what I've learned from the managers that I've been working with and we ended out succeeding in our projects. 
My manager recognized this and asked me to step in temporarily until the product team grows a bit. I was excited to try it and stayed in the role for 6 months before returning to the developer role once again, this time as a completely changed developer – I never looked at the product and business the same again. 
Eventually, my manager asked me to step into a team lead role. I was reluctant at first, but only because I felt I wasn't ready. But my manager believed in me and made me start believing that I can take on this challenge. I've been in the role ever since.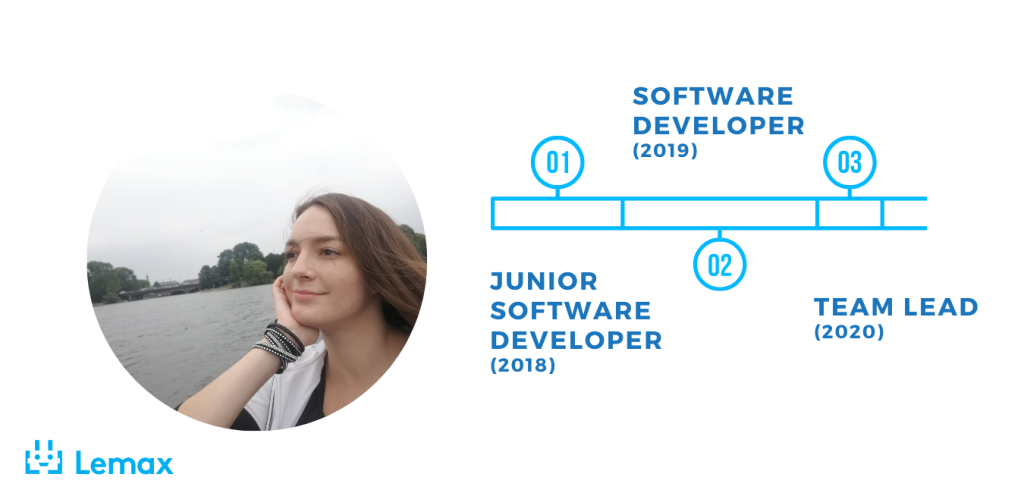 ---
4. What do you love most about your job?
As a developer I like problem-solving. I like to brainstorm and come up with all sorts of ideas, valuing them and choosing. I like creating an experience for somebody, starting only with a few pre-generated but mostly blank files.
I also like a good bug – it's like a murder mystery thriller to me to try to find out why it's gone wrong and how to fix it. 
Being a product manager allowed me to try out my problem-solving skills on another level because I was responsible to learn and understand the problem the client is facing and propose a functional solution that can be implemented in our system in order to resolve it. As a product manager, I loved knowing that I bring true value to someone, to know that I'm making my clients' lives easier. Being on a call directly with my clients assured me that my work has a real, meaningful purpose and helped me understand my clients and my work better. 
I liked being this all-in-one person that could analyze the problem and propose a solution from start to finish – the problem the client has – think about how to functionally solve it – analyze if these solutions are technically possible and how much they cost – negotiate with the client the best solution that resolves most of their pain points while minimizing the cost on our side. 
I've learned a lot through peer code review and discussions with my team about good coding practices and now I can say I really understand the principles that I've only known in theory thus far. 
As a team lead, I love that I can still enjoy everything I loved about being a developer and product manager because I still work closely with those people and help them. 
Other than that, I love how much I am learning as a team lead. I won't lie. It's still scary. But not scarier than being a developer for the first time, not scarier than being a product manager for the first time.
5. Where do you see you have grown the most as a professional and a person during your career in Lemax?
I grew as a developer because I've learned a tech stack that I've never worked with before (so if I ever encounter it again, I'm ready). Regardless of the technology, the coding standards were up to date (where possible). I've learned a lot through peer code review and discussions with my team about good coding practices and now I can say that I really understand the principles that I've only known in theory thus far. 
I became good at designing solutions, weighing benefits, and estimating costs. I've gained confidence in my skills being faced with this big application every day. I found my way around it eventually, which confirmed to me that I can find my way around any application or challenge if I give myself enough time. 
Before Lemax I was afraid to order a pizza over the telephone. When I was a product manager, I was put in a situation where I had to go on calls with clients and not only talk to them but also understand them and negotiate the best deal. Regardless, I still prefer to order the pizza via an app using no-contact delivery. 
I learned a lot about how organizations work and I owe it big time to my colleagues who are amazing people to learn from. 
I have always believed in myself but my environment often thought I was a dreamer. In Lemax I found my support belief system.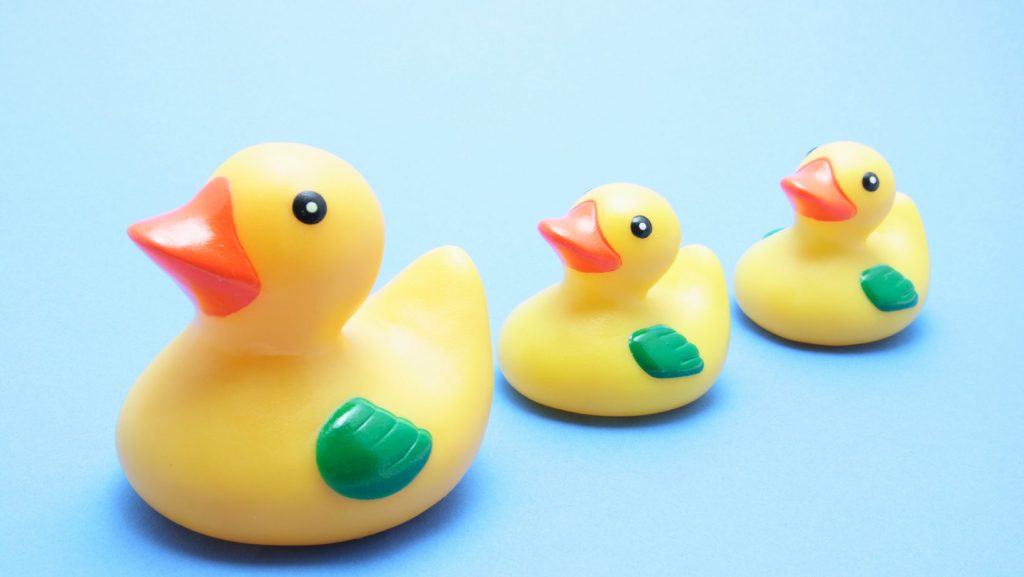 ---
6. Give us a book recommendation – a book that has changed your career or life.
I'm not that hooked on books (yet), I'm more of an online video course person. If I had to pick a work-related book to recommend it would be "The 5 dysfunctions of a team". The book surprised me with its writing style which is a fiction story, but through the story and the characters, we learn how the team operates and how they learn to operate better. 
A big transformation happened in my life when I started using an online learning platform Mindvalley, where I've learned a lot about myself, built discipline and good habits, met some amazing people in the community, and shifted the way I think, speak, do and am. 
Among other things, I've written the book of my life, through the program called Lifebook. This made me think long and hard about what kind of person I want to be in each important area of my life and to define a strategy to get there.
7. Who is your role model and why?
There are more of them but no specific ones. Basically, I look up to people who achieve what no one has done before or leave the world in a way that future generations say "How did they live without that before?"
I can't really say I want to be like them, because that is the point – each of them surprised the world in their own way, I want to surprise the world in my way.
8. Why did the chicken cross the road? 
I could explain but you would nugget it.
---
If you'd like to work side by side with Ana, explore our
career opportunities
. We are always eager to meet new talents!