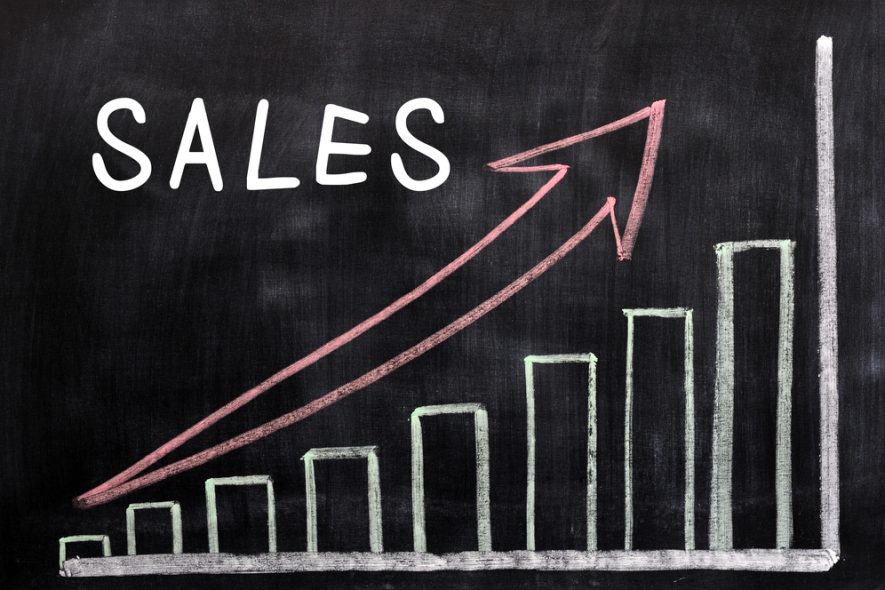 You wonder what it's like to work in our sales department?
This is not a typical sales process! In what way is it different? Read the following excerpt from the discussion at the Executive Sales Adria Summit conference in 2017., where our CEO Mate Kostovski participated as a panelist.
LEMAX SALES TEAM
1. What kind of people are you looking for in your sales department?
Perhaps some may be surprised, but given that we are selling a highly complex product, we are looking for our sales staff to have strong analytical skills.
Furthermore, our salespeople mostly have consulting roles because what our customers appreciate the most about them is their expertise: their knowledge about our software and about tourism processes. This is something that we teach all of our employees when they begin working for us. Therefore, we do not need them to be extroverted or entertaining, but to be able to understand our customers' business processes and how to map them into our software. And finally, to consult them on how to solve their problems using our software.
2. How challenging is it to find an adequate sales staff?
Quite challenging, especially because one of our prerequisites is having strong analytical skills, and oftentimes the people who are highly analytical do not want to work in sales, which is, of course, wrong.
So sometimes we hire people who have never worked in sales, but we think they have the potential for sales. We check this through three key characteristics – optimism, need for achievement and competitiveness. We see these traits as necessary; however, without perseverance, all this potential remains unrealized.
I think that a big problem for everyone is that some people are ashamed to work in sales. So I decided to start a Sales meetup in Zagreb, where we want to demystify sales as a profession, and show that it is an extremely demanding and interesting area of work.
3. A number of people claim that only an aggressive salesman is a successful salesman. What do you think about it?
I think it is more important for a person to be consistent and persistent, to know how to reach a customer and bring them value, to be open to feedback, and not to give up easily.
Excessive aggression can create an unwanted effect and lead to rejection by the customer.
4. How do you avoid burnout of your sales team?
Our sales team does not "burn out." Each person doses their work as much as he or she wants. If I see someone is exhausting themselves, I warn them to ease their tempo.
5. Describe the strength of your sales team in one word.
Preparation. Our sales team invests a lot of time in every sale. We always define in advance the goals of each sale, each call or meeting with a client, all the possible negotiation scenarios, and next steps in the sales process.
DEVELOPMENT OF LEMAX SALES DEPARTMENT
1. How important is the education for the development of sales?
Education is extremely important, but there is something that is even more important – and that is responsibility. We want to create awareness in every person about their own responsibility in developing his/her own career. And our company will provide them with the needed education and opportunities to implement what they've learned through practice.
But if there is no responsibility for your own development and awareness of your own shortcomings, I think that education is money wasted.
2. How do you ensure the continuous development of your sales department and teams?
We start giving all our new employees feedback already during the selection process, and as soon as they join our team, an initial and thorough feedback where we tell them what we think is good and what needs improvement.
After the initial feedback, they start the onboarding process, where they spend about six months learning about our software and sales. We do a lot of coaching during onboarding – we help our employees prepare, call, present, negotiate, and close their sales.
We also read a lot of books and organize internal training in certain areas of sales. We have a catalog of internal education, which is also available to other departments. We are very open to share our knowledge and have daily feedback sessions where everyone can share something new that they've learned.
Finally, we strive to document our knowledge, so that it can be transferred to future members of the team.
3. Describe your own development within the sales area.
I started doing my business quite early when I was 16. I have never worked in another company, and I learned most of the things on my own by reading, thinking and trying different methods. Along with sales, I used to do all the other stuff, too – HR, marketing, development, product management…
Today, I have handed over all the key functions to other managers, except for the sales for which we are soon going to find a new leading person.
4. Do you work on your development internally or do you use external resources?
We work more internally. We have a catalog of our own internal education and we do coaching for our sales staff. However, we are soon planning to invest more in external education, too.
5. What would you point out as your strongest sides in doing sales?
We mainly do inbound sales, i.e., the customers reach to us first. Currently, we have more leads than we can process, so we invest heavily in automating our sales process.
I would also like to mention that our sales process is different than most others; it is divided into two key roles – one role that qualifies leads, and the other one that closes them, which results in a highly effective sales process.
And finally, besides reducing our customers' costs and increasing their efficiency, we also help them to increase their own sales, which is one of our key advantages over our competitors.
SALES YESTERDAY, TODAY AND TOMORROW
1. What's important to you and your organization in the context of sales?
It is extremely important for us to meet our customer's expectations after the delivery of our product. It is, therefore, necessary to set the right expectations for the buyer and explain both what they will get and what they will not get. This is where I think we are different from others because salespeople often do not tell the customer what they will not get.
If we think that a customer will need something and they did not mention it, we will warn them about it in order to avoid their disappointment later on and the risk of them giving up on our product.
2. What are your predictions regarding sales in your industry?
I think that in the future, more and more companies will turn to SaaS solutions.
Also, local solutions are dying, so only the companies that sell their software globally will survive on the market.
Tourism is one of the fastest growing industries everywhere in the world, so salespeople in this area are going to be in very high demand.