Many sources state that tourist arrivals in 2021 will be at 60% of 2019. With 2020 being at roughly 40% (depending on the market), 2021 represents 50% growth versus the previous year.
The Maldives are already seeing an increase in the number of tourists, especially after the UK government added the Maldives to the safe travel list. Skyscanner saw a 282% increase in searches, highlighting underlying demand to travel.
That said, the latest info shows that tourists are traveling to the Maldives, where locals state that they are on the steady road to recovery. They are now on 2500 passengers daily on average. That's a very good route to achieving the pre-Covid numbers of 2800 passengers on average. With the numbers on the rise, the jump from 0 to 2500 passengers represents a new challenge – managing more bookings with fewer resources after Covid layoffs. With the vaccine being more and more available, plans on reopening the borders are arising. The eleventh hour has come in preparation for meeting the pent up demand.
Post-Covid Travel Demand Rise: Re-hire or Invest?
The majority of tour operators and DMCs have done many layoffs to stay alive. With demand on the rise, expecting post-Covid travel growth, they face a choice: to meet the demand, should I re-hire or invest in technology?
Re-hiring may seem like the logical and fastest way to approach the recovery, but is it really so? Re-hiring to full pre-Covid capacity means sticking to the status quo – old processes and capacities. However, such techniques cannot meet the new travel standards imposed by the Covid 19 crisis. On top of that – you need to retrain the staff and build more and more capacity to process the new demand. In short – you'll work at a slower pace, with more resources and lower profitability.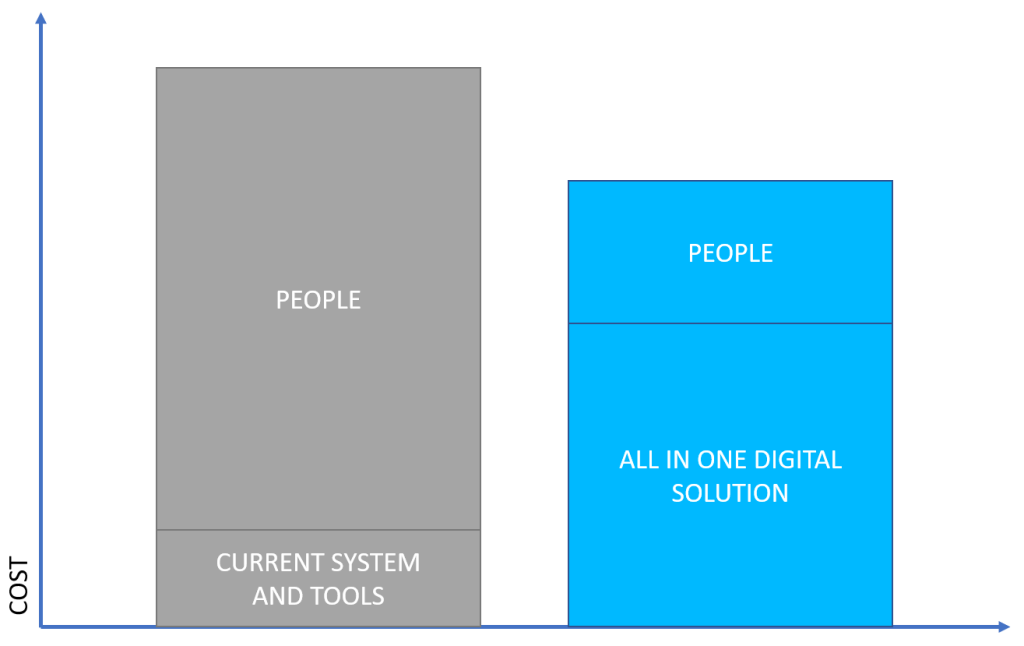 Investing in Travel Technology
In the near and far future, travelers will be contacting experts to plan their next trip. Travel safety is becoming a priority, making planning a journey more complex.
In our previous article, we touched upon conclusions on preparing for the recovery. One of the key takeaways is the need to digitalize everyday life and your work. Digitalization leads to a better customer experience, faster speed of reaction to the market needs, and a higher level of customer need's understanding. Without the change, this will put a lot of strain on the tour operator's already complex process. The travel market digitalization is becoming crucial.
The long term approach is investing in travel technology instead of re-hiring to pre-Covid numbers. The importance of proceeding with digital transformation for travel companies is now more critical than ever. Being fast in responses, making quotes, collaborating with your suppliers, responding to inquiries, having your colleagues working from different addresses; all need new processes and new technology.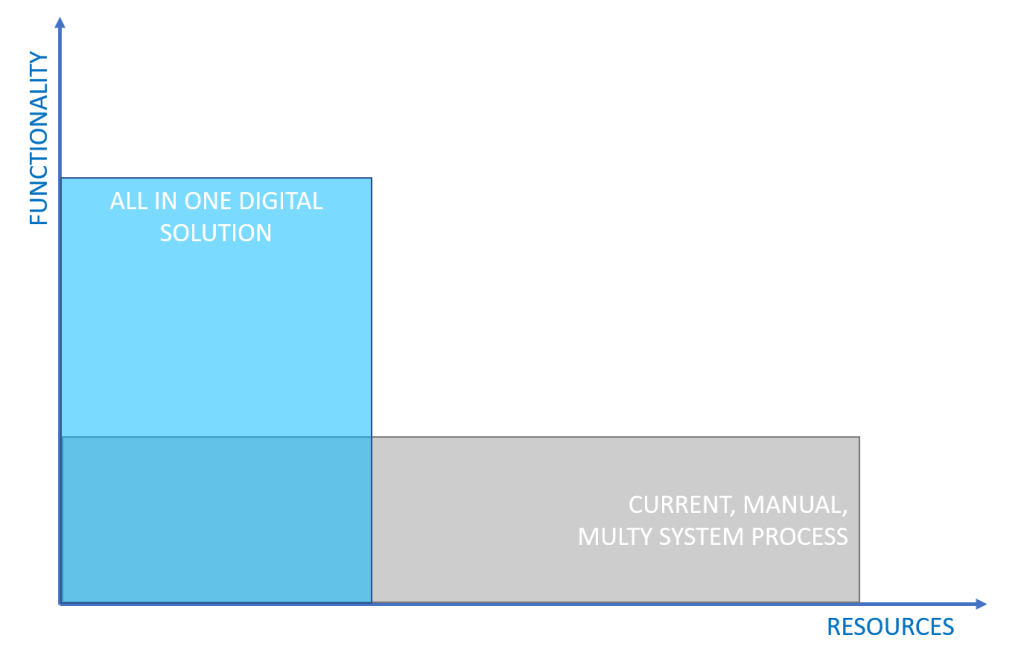 Why to Act – Now
Our customer, Indibleu from Mauritius stated they've doubled the bookings since using our travel technology but had to add only 50% of additional person's time! Without the support of the technology, to double the number of bookings he'd have to double the number of employees. The digitalization allowed them to stay efficient to meet the new demand they are already experiencing, with fewer people but a lot more profitability.
When travel resumes, the recovery will most probably not be linear. Tour operators will have to fight for their piece of the cake. Sticking to manual processes will not allow you to grab your part – it will instead lead to missed opportunities and lost deals.
After the crisis, new market-leaders will be born. Ready for new demand, they'll be following new travel trends, and using technology to improve the processes and save resources – focusing on delivering a better customer experience! Those who don't act now will remain inefficient and will maybe have to leave the business.
Want to act now? Book a call with our experts!
Ready to digitalize and automate your travel business process?