WordPress is a free and open source content management system (CMS) based on PHP and MySQL, which runs on a web hosting service. Features include a plug-in architecture and a template system. WordPress is used by more than 18.9% of the top 10 million websites.


What have we done
We have developed WordPress plugin for the Lemax software that enables our customers easy integration of their WordPress based websites with the Lemax's booking engine. You can use it to quickly add online booking of all your travel products on your WordPress web site.

How to add the Lemax plugin to your site
Requirements: in order to gain the full Lemax plugin functionality you need the Widgets on Pages plugin (http://wordpress.org/plugins/widgets-on-pages/). With the Widgets on Pages plugin you make additional sidebars that you can very easily place inside one of your pages (from now on your widgets are not limited to the sidebars)!
Once you have successfully activated the widget on you WordPress website you are ready to activate the Lemax plugin!
Step 1
Go to Settings > Widgets on Pages and add some additional sidebars (e. g. Accommodation, Transportation and Tours)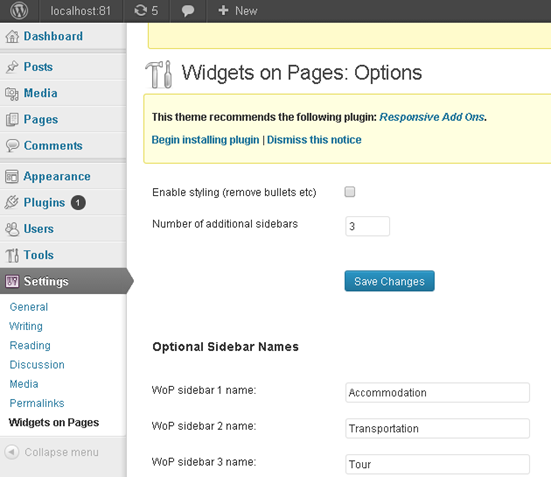 You can see the newly added sidebar in the Widgets menu.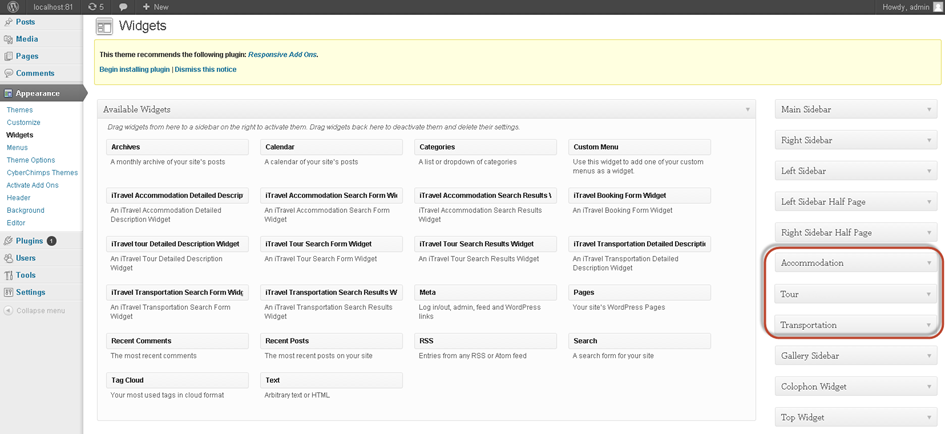 Step 2
If you expand each sidebar you can see the sidebar shortcode. In order to put the sidebar inside one of your pages on your website, you simply need to copy the text inside the square brackets (including them)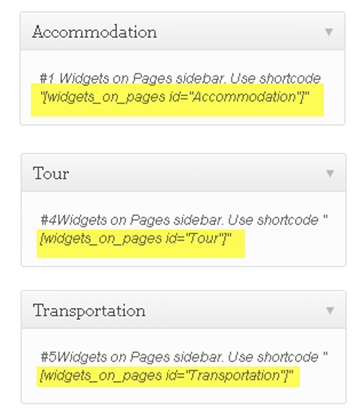 and paste to the page content where you want to place the sidebar.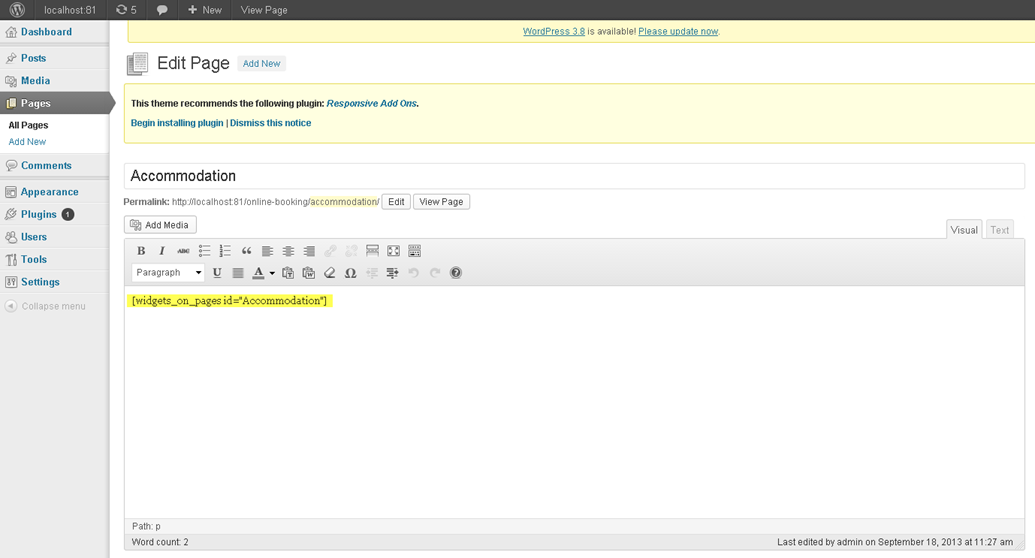 Step 3
Now you have the Accommodation sidebar places inside you Accommodation page but there is still not the Lemax widget in there. Now go to Appearance > Widgets (you can see the Lemax widgets in the "Available Widgets" section). In order to place the Accommodation search form widget inside the Accommodation page all you need is to drag and drop the widget to the Accommodation sidebar (which is already inside the page).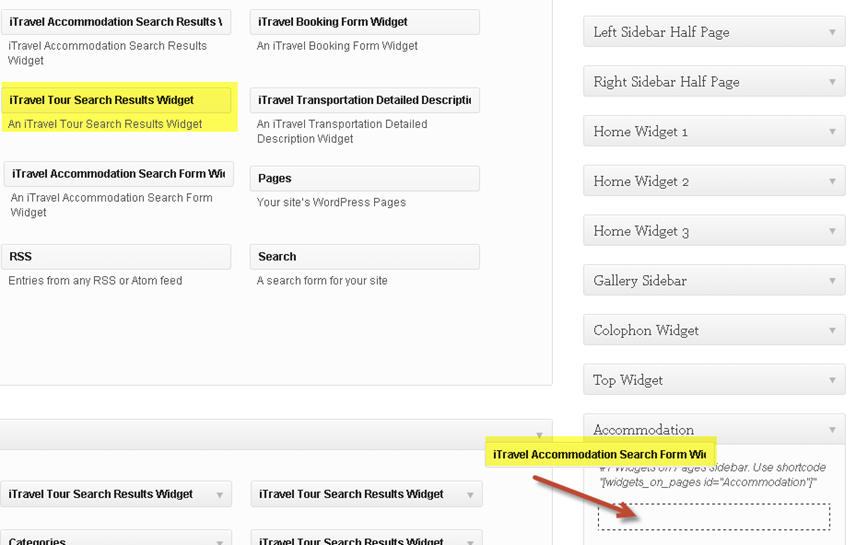 Go and check your site and see the newly added search form inside the page.
Benefits of WordPress and Lemax combination:
•    Use the most popular system for web development (CMS)
•    Use the complex booking engine and back office of the Lemax software
•    Easy integration and set up
•    Setting online booking on the webiste very easily and quickly
•    Easily customize your online booking pages look & feel
•    You can have WordPress and Lemax hosted on 2 different servers
•    Access to designers & developers community
Want to know how WordPress works and how to integrate it with Lemax Software?
For additional information or questions, feel free to contact our sales team at sales@lemax.net.