According to Hubspot, 81% of companies consider their blogs "useful," "important" or "critical." Do you know why?
Blogging is a low-cost option for high influence web presence, especially for small business owners. The cost of generating traffic from search engine marketing is the lowest cost-per-lead and the highest return on investment compared to traditional media.
While you can't compete with big companies that invest significant sums of money into paid advertising, you can use the blog as a free marketing platform.
Writing a blog post checklist
Find keywords
Using keywords in your blog posts increases your rank in the search results when tourists type that specific keyword or phrase in Google. Decide and explore which keyword you will include in your article. Also, don't forget to make phrases that you will put in the text. For example, the phrase "Greece tips" can also be used like "Tips for Greece" and "Traveling tips Greece," so create different combinations.
Define categories
Whether your new blog post is a stand-alone article or part of a series you're writing, it should be assigned to some blog category as they increase the ranking of your content, too. Some examples of categories include Trip tips, How to, Groups, Individuals, Summer, Winter, whatever your travel business is about.
META describe
Meta description appears in the search engine results when you look up a certain keyword. Please fill it out with a description that's short but intriguing enough to win a click from the reader.
TIP #1: Use words that mean action like Learn, Explore, Discover, etc . TIP #2: Highlight a benefit or solution.
Write a headline
Often readers are just skimming through the text. Define an interesting headline that will make your audience want to read more, or maybe ask a provocative question. Headlines that start with "How to," "Step by step" and "5 tips" are more popular among readers. Pro tip: Don't forget to include your keyword in the headline!
The Intro
The introduction to the text can make or break your blog post. Now is the opportunity to get your readers hooked and eager to find out more. Some of the ways you can achieve that are with a quote, a question, or a dilemma. Alternatively, you could throw in a surprising statistics!
Body of text
Use simple sentences that are easy to read. Bold important words and add links to some words or phrases. If you want to explain something and make an educational article, don't write one long story. Write shorter but meaningful paragraphs and connect the pieces of your story using subheadings – remember that people read visually !
Decorate with photos
Photos make digesting content easier. You can get high-quality images free of charge by looking up 'royalty free images.' When you include photos in your text, don't forget to write alt text for every photo because it will increase the blog post's ranking on search engines!
Leave readers with a thought
The Interest or question that you "opened" in the introduction should be "closed" by the end of the article. Point out what you think will affect your audience the most, because this needs to be something they will remember.
Never forget to call to action
Getting action is why you are doing inbound marketing. Try to link readers to related material such as other relevant blog pages or offers on your website, provide a free consultation with an agent, or collect email addresses.
How often should you publish?
Blog frequency impacts customer acquisition. According to Hubspot, 92% of companies who blogged multiple times a day acquired a customer through their blog. However, many travel agencies can't allocate that much time to blogging – so try this formula instead.
The more blogs – the better! Start with one blog in two weeks, and then gradually increase that number depending on the time you have.
Where to promote your blog?
Social networks
Make sure you have connected your blog to social media. Blogging helps you get discovered via social media because your readers can share it and tell others about it. Every time you write a blog post, you're creating content that you can share on social networks.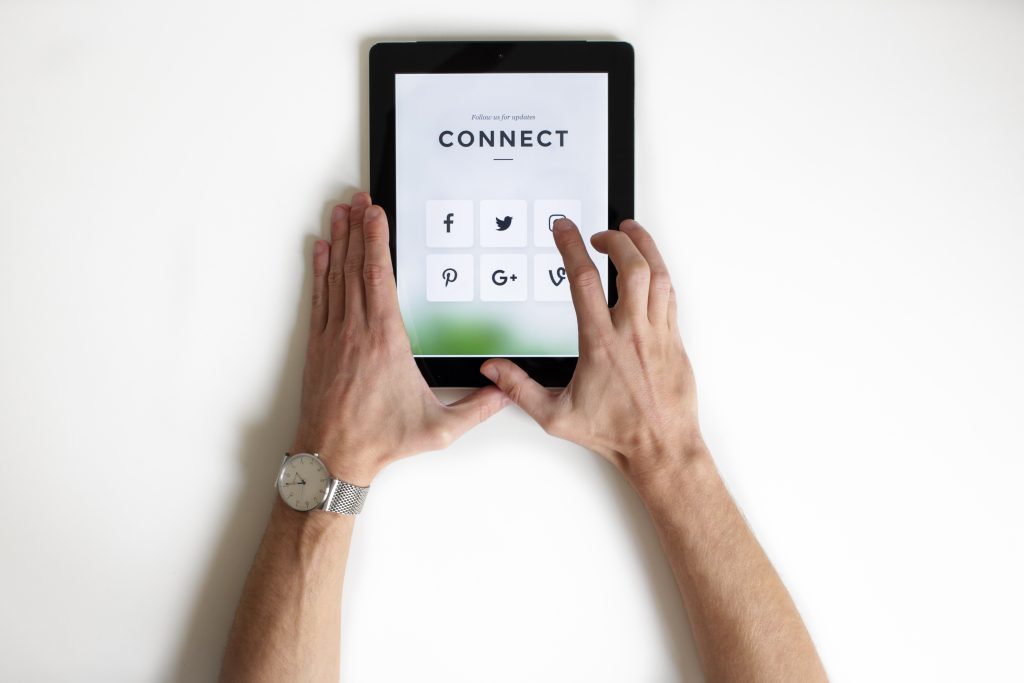 We're giving you tips when to publish based on social networks usage peak time.
● Facebook? 12 – 4 PM on Wednesday, Thursday, Friday
● Instagram? 11 AM – 1 PM , 5 PM on Monday, Wednesday, Thursday, Friday
● Twitter? 12 PM, 5 – 6 PM on Monday, Tuesday, Wednesday, Thursday
● LinkedIn? 8 AM, 12 PM, 5 – 6 PM on Tuesday, Wednesday, Thursday
Newsletter / Email
If you already have a regular newsletter you send periodically to your customers, you can put a couple of blogs together and include them in the newsletter. Another good trick is to include the link of your blog into your signature to effortlessly share content with all the people you're communicating with.
Forums
Find a couple of interesting travel forums and engage with the audience on topics where they are seeking answers and posting questions. After you become an active member on a few forums, start sharing your opinion on different boards/threads. Moreover, don't forget to add your blog link in your signature!
Easy tips for engaging your community
● Close your blog with a question
● Tell your employees to share it
● Share the posts of others
● Be friendly
● Get into the discussion
● Make posting comments easy
● Request ideas
● Ask for feedback