We wrote about 5 basic steps of implementation of new travel software. The first step was the culture of a company, and the second step of a successful implementation of travel software starts and ends at the "top". The company simply cannot achieve success without the full involvement of management. Without support from the top, it is difficult to make significant changes regarding the implementation. That's why active involvement is very important, otherwise employees are likely to show a lack of interest and the whole investment might become questionable.
Manager as an example and a leader
In times of changing travel software, or implementing the first one, managers and supervisors can be both the greatest ally and the greatest obstacle for change teams. They are the closest to the employees who must understand the new processes and work with the new travel software.
Obstacles for management lead and support
Conflicts within the management team are likely to occur when different managers have different ideas on what the travel software should be like. Such lack of planning can lead to disastrous consequences and the complete failure of the new implementation. Conflicting wishes of the managers can lead to confusion among the employees and, as a result, they cannot identify themselves with the purpose of the whole change. Another common occurrence is a divergence between the opinions of employees and managers. While the managers see the big picture, the employees will focus more on how the changes affect their daily tasks and look to automatize everything. Managers, however, don't always want to pay for such wishes.
Support roles
Management has different roles during the implementation of new travel software into an organization.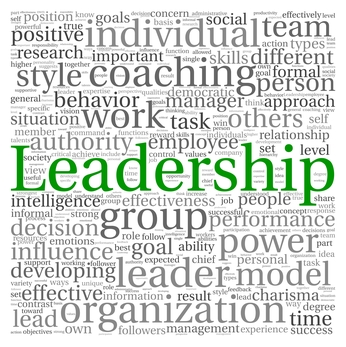 A good manager should be a Communicator. Employees want to know how their work and their team will be affected by this implementation from the person they report to. Also, the employee must see how this new travel software benefits him. The change management team needs to provide talking points, but those messages should be delivered to employees by their supervisor, because employees have a closer relationship to their supervisors and are usually not afraid of questions, like they could be if a top manager would be talking to them.
A manager should also be an Guardian. If a manager only passively supports this implementation and gives no advices, then there will also be no passion from the employees side. Managers and supervisors need to show their support and let employees know that they are ready to answer every question, and are also willing to learn and take actions when the travel software is ready for use. Every employee is different and it takes some time and effort to be put into his understanding
The third important role is being a Coach. This role represents supporting employees through the processes of implementation they experience when the use of travel software impacts their daily work. Because of their relationship, managers and supervisors should coach individual employees through this process and help them address the barrier points. Training employees lets them know that the company is willing to invest and put a lot of effort in them. That kind of behavior produces a sense of certainty within the employee and the whole climate within the company benefits.
What do studies show?
In the 2009 benchmarking study, participants rated how important they felt manager and supervisor involvement was to the success of their project. Almost half of participants ranked manager and supervisor involvement as "extremely important".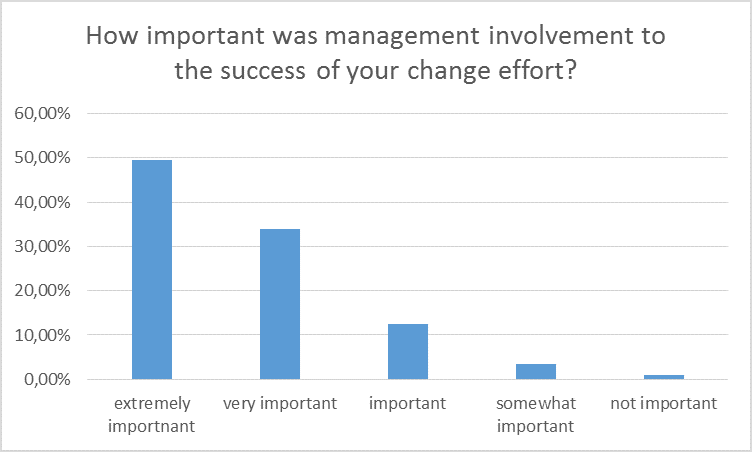 It is important that management builds a track record of leading rather than bossing, and being able to convey all that in the culture of a company. To sum up, management should be a role model and give support to all employees involved in the implementation process.
Read our articles about evaluating the new travel software, training your employees for new software or migrating to the new travel software.
Need a tour operator software?
Please check out the Lemax Software as a possible solution for your travel company.