Sustainable travel is no longer just a buzzword. Rather, it is one of the main drivers of travel trends in 2022. The pandemic has strengthened the innate value of responsible tourism as a global economic drive. Tourists are increasingly demanding tourism to be green, and they are the ones dictating the trends. Moreover, in a 2021 survey conducted by Virtuoso, 82% of travelers stated that the Covid-19 pandemic has made them want to travel more responsibly in the future, and 79% indicated that they believe it is important to choose a provider that has a strong sustainability policy. Even more so – according to Expedia Group's recent survey, 59% are willing to pay more to make a trip sustainable. About half will choose a less crowded destination to reduce the effects of over-tourism.
How to Be Green(er)
UN World Tourism Organization defines sustainable tourism as "tourism that takes full account of its current and future economic, social, and environmental impacts, addressing the needs of visitors, the industry, the environment, and host communities." There are three main pillars of the concept of sustainable travel and those are socio-cultural, economic, and environmental. To achieve long-term sustainability, a good balance must be established between those three. By 2019, tourism had become one of the largest industries in the world, accounting for over 10% of global GDP. As such, it is also one of the significant contributors to global pollution. There are many ways in which the travel and hospitality industry is working on decreasing its negative impact on the environment. Regarding tour operators specifically, we would like to name only a few. Here are three ways how travel companies can become green(er).
Go Local for Sustainable Travel
As one of the world's largest industries, tourism has a great potential to create local jobs and boost community development and infrastructure. However, very often, local communities do not feel the positive impact of tourism in their countries due to a phenomenon known as tourism leakage. According to the UN's Ocean Atlas, "the direct income for an area is the amount of tourist expenditure that remains locally after taxes, profits, and wages are paid outside the area and after imports are purchased; these subtracted amounts are called leakage."
There are two main reasons for this occurrence. First and foremost, tourists create a demand for certain products beyond what the local economy can supply. Secondly, the international companies, which usually have a branch office in each destination, export their profits back to their home country. As a result, in most all-inclusive packages, roughly 80% of tourists' spending goes to airlines, hotels, and other international providers, not local companies.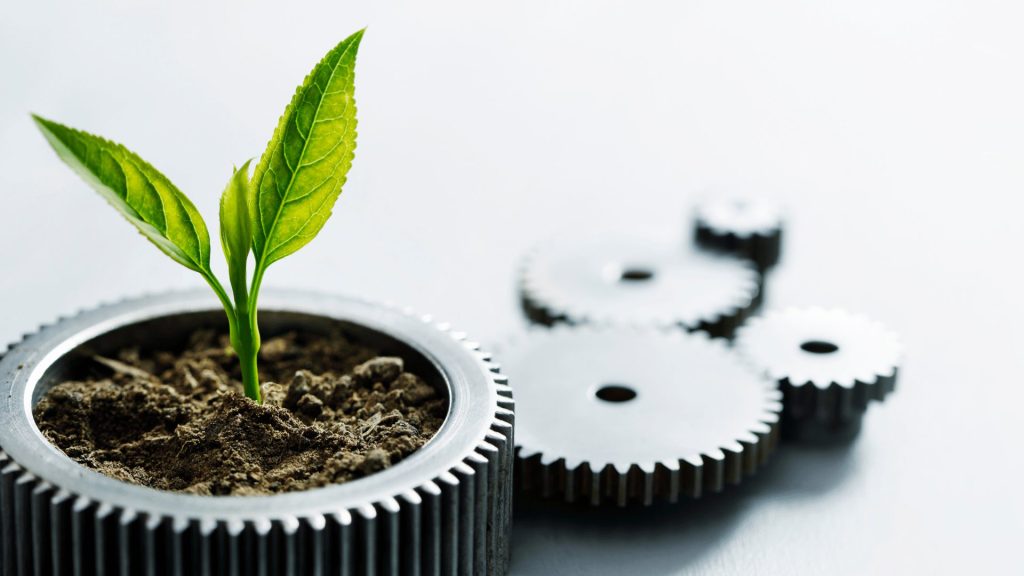 How can tour operators address this issue?
Seek out and choose locally-owned accommodation providers as your partners and suppliers. Smaller hotels rather than chains can provide travelers with a more authentic and unique experience. Make your offer even more attractive to travelers by incorporating local communities and ranches into the itineraries. Work with local families – many of them are open to the option of offering authentic homestays. What better way for a traveler to broaden their horizons if not by fully immersing themselves in the local experience.
Work with local guides who know the country or region well and deliver a unique and authentic experience. Not only will you be doing a destination a favor, but you will also add so much local knowledge to your itinerary. Nothing beats a tour guided by a local guide who knows all the secret nooks and crannies of a location. They know the best places to go for a walk, the best museums, and top restaurants with must-try local dishes. Through their recommendations, you can enrich your itineraries with more local attractions and authentic experiences. Instead of highlighting only the most popular locations of a country, include the less visited areas. It's a great way to stimulate the country's economy further.
Take time to educate your colleagues and travelers on the importance of supporting local traveling. Organize workshops for your colleagues so that everyone is on the same page. Educate your travelers on your websites or send them an educational e-newsletter together with the itinerary with extra tips and tricks.
Reduce Your Carbon Footprint
According to Sustainable Travel, tourism is responsible for roughly 8% of the world's carbon emissions. 49% of the total tourism carbon footprint goes on transport. And, mile for mile, flying is the most damaging way to travel for the climate.
Since 2015, 197 countries have signed The Paris Agreement, a landmark international accord to address the negative impacts of climate change. As UNFCCC points out, "its goal is to limit global warming to well below 2, preferably to 1.5 degrees Celsius, compared to pre-industrial levels. To achieve this long-term temperature goal, countries aim to reach global peaking of greenhouse gas emissions as soon as possible to achieve a climate-neutral world by mid-century." Implementation of such an agreement requires both economic and social transformation. It is a challenging task, but there are a few things tour operators can do to reduce their carbon footprint.
When possible, book direct flights for your travelers. Encourage your travelers to avoid domestic flights and opt for trains, coaches, ferries, and public transportation. Trains and coaches are the lowest carbon means of travel and therefore a better option whenever possible. At the same time, trains are one of the fastest means of ground transportation in many countries.
Incorporate railway tours into your offer. According to The Guardian, "flight-free travel is going mainstream, whit many tour operators building rail itineraries to slash carbon emissions." Trains are amazing for road trips. They are the most comfortable means of transportation, with cabins with beds, restaurants, and toilets. Also, they offer scenic routes on the way to destinations.
Embrace the adventure travel! With the pandemic, there was a shift back to nature. It is a trend that is here to stay and should be embraced. Promote adventure trips incorporating hiking or walking, sleeping in tents, and swimming in fresh rivers and brooks. What better way to experience the location immersed in its nature.
Promote slow travel for sustainable travel. It is an approach to travel that emphasizes connection to local people, cultures, and food. The trip's primary focus is to educate and have an emotional impact while remaining sustainable. After the pandemic, slow tourism is believed to continue to grow in popularity, becoming the alternative to the more traditional holidays.
"Slow tourism is characterized by reducing mobility and by taking time to explore local history and culture while supporting the environment. The traveler's main goals are relaxation, self-reflection, escape, novelty-seeking, engagement, and discovery."

Journal of Travel Research
Travel Tech and Sustainable Travel
It is interesting to see the correlation between the rise of information and communication technologies, or rather ICTs, and the demise of mass tourism – one of the biggest enemies of sustainable travel. ICTs are a true force, and they've become inseparably linked with contemporary consumer cultures. They transformed the travel and leisure sector worldwide in a very fundamental way, at the same time providing a wide range of opportunities for tourism growth.
ICTs changed how Millennials and Gen Zs explore the travel industry in selecting and organizing their travels. These two generations are the ones leading the change and are also the ones that travel the most. By opting to invest time to research, plan, and book their trips online, they created this modern tourism we grew to love so much. It is also much more sustainable since there is no longer the need for numerous fliers and thick catalogs. For the option of online booking, you need a good website connected to a solid back office. Que in – travel tech for sustainable travel!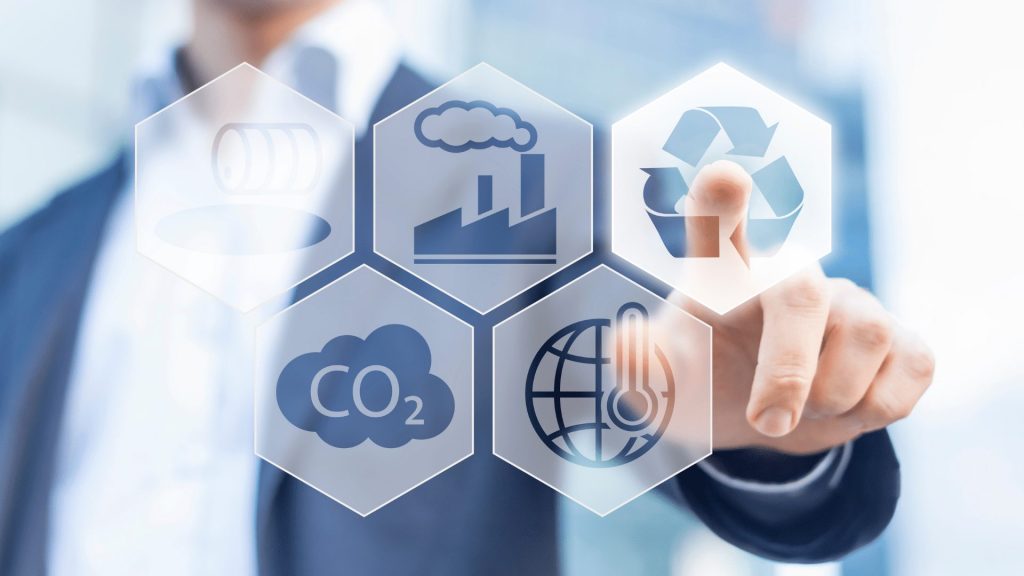 Although intuitively, we would not necessarily correlate technological advancements with sustainability, there are more and more ways in which travel technology seeks to correct the wrongs and help travel companies become green(er).
Instead of print brochures and catalogs, most travel companies have a digital product and services catalog. Usually, it consists of example itineraries for inspiration and pre-packaged tours. But why not take it up a notch? Instead of just showcasing your offer and pre-packaged holidays online, why not offer your travelers in-built flexibility where they can pick and mix options to create a trip of their dreams. Add a myriad of options and include short descriptions for each service accompanied by beautiful photos. It sounds rather complex but can easily be done with the right travel technology. Not only will it save time, but it will also create a world where the paper will no longer be wasted because travelers will become used to having the opportunity to book everything online.
Cloud-based software and platforms play a crucial role in helping travel companies become more sustainable. As Spiceworks puts it, by nature of its architecture, the cloud facilitates a more sustainable approach while fostering the research and innovation required to build a viable future. It reduces the on-premises footprint associated with power and cooling, hardware, and compute power. With the cloud, fewer servers are used and powered more efficiently, thus reducing the carbon impact on a company's data center. They can integrate and analyze massive amounts of data without usurping unnecessary space and energy. On the other hand, legacy systems require a lot of space and robust hardware and waste a lot of computing power.
When choosing technology, make sure to avoid most common travel tech issues by giving our recent blog a read.