Digitalization through travel technology has impacted every segment of the travel industry. Travel technology has brought great transformation to the industry, revolutionizing tourism enterprises, business ecosystems, products, experiences, and destinations. Many travel companies have recognized the importance of this trend and undergone a process of digitalization by introducing different types of technology to help them handle everyday tasks. Unfortunately, these have not necessarily resolved the core issues they had.
Reasons for that are plentiful. We'd like to highlight only three because they are the most common ones we encounter when talking to our prospects and partners. Namely,
legacy systems,
systems that are not mutually connected, and
horizontal SaaS.
Why is that? Continue reading to get our take on the matter.
Travel Technology Blast From the Past – Legacy Systems
Gartner defines a legacy system as an information system that may be based on outdated technologies but is critical to day-to-day operations. However, a legacy system is not always defined by its age. A system might be labeled as a legacy due to a lack of support or its inability to meet the demands of a business or organization. Due to its architecture, underlying technology, or design, such software is typically very hard or even impossible to maintain or integrate with any new systems.
Many travel companies still use such systems, because why fix something if it isn't completely broken? While legacy systems do fulfill their business needs to a degree, they leave no room for future-proof improvements. Instead of offering companies the latest capabilities and services, such as cloud computing and better data integration, a legacy system keeps a company in a business rut. It requires heavy maintenance, which is often extremely expensive. Another issue is that the data is often stuck in silos and as such not easily accessible and understood across the company. Further on, data security measures are often outdated and less resistant to cyberattacks and malware. Compliance is much harder, and failure to comply with industry regulations could potentially be very costly. Most importantly, due to its older code versions, it tends not to support integrations or interactions with new technology, which is a must for travel companies in this day and age. Imagine all the possibilities that are out there (bed banks, channel managers, GDSs, itinerary builders, etc.) and not being able to integrate with them. It definitely limits the company's further growth and induces unnecessary manual work. Legacy systems lack agility, innovation, and scalability, resulting in lost business opportunities.
Legacy system modernization is a vital point of the overall process of digital transformation of any travel company. Implementing a modern, innovative solution and migrating onto the cloud might sound like an expensive hassle at first. And, yes – it is time-consuming at first and requires an investment of time, money, and resources – but long-term benefits are insurmountable. Migrating onto a cloud solution opens room for continuous growth and is future-proof. Modern travel technology is ready for integrations by default, it is ready for innovation. Therefore, you are investing in your company's future. Having a system that is agile and able to connect and communicate with other tools and software will in the end save money and a lot of time. Maintaining legacy software is very extensive, expensive, and turns futile over time since it allows no space for growth or tech innovations of any kind.
Why this is so important you can read in the case study of one of our clients, Asian Trails.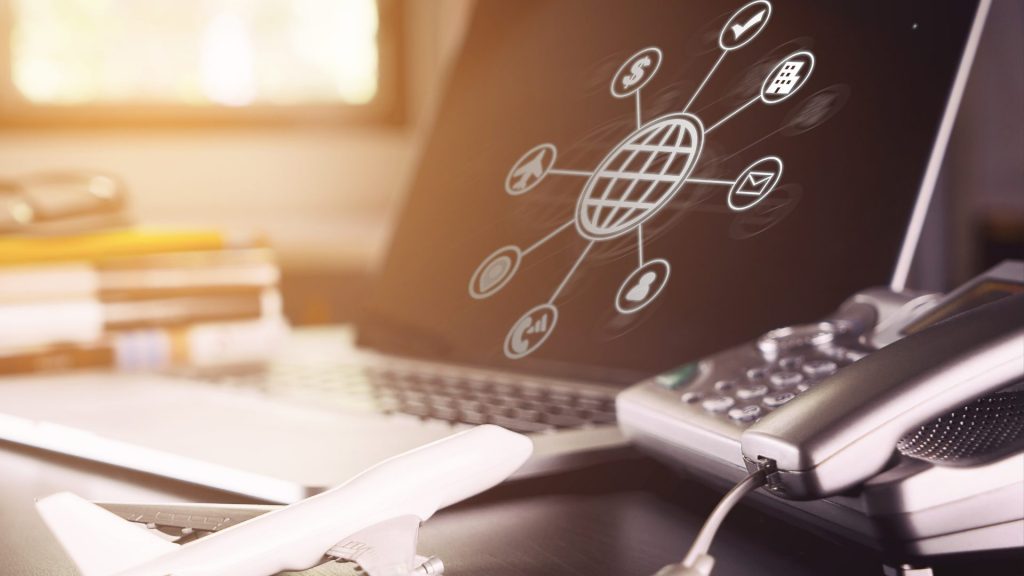 Multiple Tools That Are Not Mutually Connected
It is only natural to want to invest in a variety of systems and tools that fit the need of a certain department at a certain point in time. As companies grow, their requirements and software needs change. Each piece of software may serve its purpose for a specific task at hand, but it does not always benefit the overall picture. Your accounting uses one software, your sales team another one, while the support and success teams work with a completely different tool. Systems that are not interconnected or integrated don't allow data to pass through them seamlessly. Consequently, manual data import is still required, and all the documentation needs to be double-checked. Data ends up scattered, sometimes even duplicated, which can result in costly errors. If data is not refreshed in real-time, reports may end up outdated. Due to all of this, the communication between different departments is lagging.
Having a single platform for all the parts of the process in a tour operator or DMC is a must. Look for a travel technology platform that will cover the creation, sale, and operations parts of the business seamlessly. Once the data is imported, there is no need for manual double-checking or constant tweaking. All the documentation is standardized and centralized which results in smooth communication between departments. More importantly, communication with suppliers, partners, and customers is quick and seamless. There are many actions that can be triggered and therefore done automatically, which saves a lot of time. Most importantly, the system is flexible and grows together with your business. It will be there to fit all of its future requirements.
Read more on how having a unified platform was a gamechanger for Albatross Tours.
Travel Technology Mishap – One Size Does Not Fit All
SaaS, defined as a cloud-based subscription service, makes software easily accessible over the internet. It eliminates the need to install software onto your computer, allowing for frequent upgrades and support. The SaaS provider is responsible for keeping the product up-to-date, and the user gets immediate access to the most current version. Users subscribe to the software and usually pay a monthly or annual license fee. There are a few types of SaaS, but we'll touch upon the two most important ones for the realm of the travel industry, namely horizontal and vertical SaaS solutions.
Horizontal SaaS is software that caters to a wide range of customers, rather than focusing on a niche. It is a mass-market solution designed to satisfy the needs of as many industries and companies as possible. As Smart IT puts it, "horizontal SaaS solutions are used across multiple industries by people with different end-goals and needs. At the same time, their exhaustive character is a good fit for many lines of work and business requirements."
Not being able to find a better option at a certain point in time, many travel companies have settled and opted for a horizontal SaaS solution and adapted their business to the software, instead of the other way around. It solved some of the issues they had and it digitalized the company to a certain degree, but many issues stayed unresolved. In its nature, horizontal SaaS focuses on satisfying a wide range of business issues with no specific industry in mind, which helps a horizontal SaaS vendor lower its license costs. Unfortunately, one size does not fit all in the case of the travel companies. For travel companies, using horizontal solutions more often than not means settling down and creating complicated ways to be able to use such solutions for their business.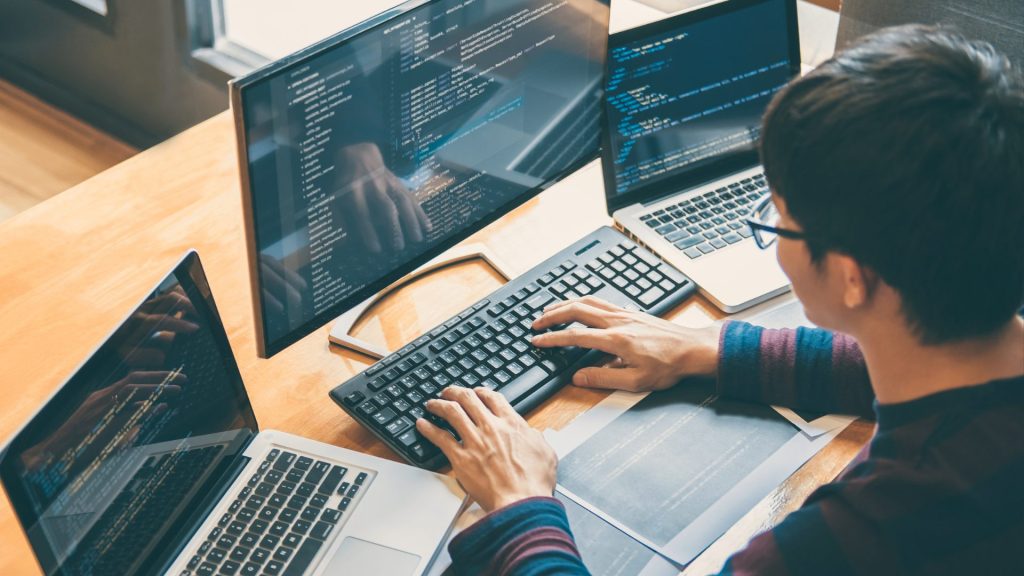 In contrast to the horizontal model, vertical SaaS solutions are designed with a specific niche and with industry-specific standards in mind. Vertical SaaS is an all-in-one solution for a particular line of business or industry. Vertical SaaS solutions are often developed by people with expertise in the industry it targets and solves very industry-specific problems. This is especially important for an industry that is as fragmented, complex, and diverse as the travel industry. A vertical SaaS provider should be a partner who understands the sector it serves and the trends that dictate the needs of those it seeks to serve. Because it relies on marketing methods to attract a somewhat smaller audience, Vertical SaaS adapts quickly to new changing trends.
In their report, Aalto Capital states that vertical software is showing faster growth and there seems to be a global trend of the shift from horizontal to vertical software. Even though the market is heavily focused on horizontal SaaS, Europe is expected to follow the US, who is leading this trend.
It is also interesting to see which markets are most open to adapting SaaS technologies. According to Aalto Capitals' recent survey, "the UK is traditionally the largest European software market with the most SaaS deals in terms of a target company. The Nordics market is quite mature in terms of cloud technology adoption and investments which can be seen in the number of deals made in the region."
The SaaS industry has been steadily growing over the past 10 years and, according to Gartner, it is a trend that is here to stay.
"The shift to the cloud has only accelerated over the past two years due to COVID-19, as organizations responded to a new business and social dynamic. (…) Technology and service providers that fail to adapt to the pace of cloud shift face increasing risk of becoming obsolete or, at best, being relegated to low-growth markets."

Michael Warrilow, Research Vice President, Gartner
The Solution Is Simple – Find a Software Tailored To Your Needs
Embracing digitalization across the tourism industry will aid with the ability of businesses to establish resilience, especially in the post-COVID-19 era. As OECD points out in their report, "digitalization has the potential to boost innovation, to generate economic and environmental efficiencies and increase productivity, including in the highly globalized tourism sector" but it's important to choose the right technology. As mentioned above, tourism is a very complex and segmented industry and therefore it seeks software solutions that are fully tailored to its very unique needs and requirements. Since it is also a heavily people-oriented industry, it is crucial to find a vendor who will not only be your travel technology provider but your partner along the way.
"From the start, we were working together as partners with the same goal. We were open and honest, so it often felt as if we were working for the same company. This partnership enabled us to go live with Lemax within six months."

Hannah-Jane Ellery, Group Project Manager, Albatross Tours
Read more on the importance of digital transformation in our blog.
Ready to automate your business?