The key thing in the world of a sales agent in a Tour Operating company is closing or confirming the reservations. What it takes to do that seems simple, but to get one reservation successfully confirmed, takes more than 20 steps. You've read that right – the usual Tour Operators' sales process implicates at least 20 steps of the way!
In this blog, we will showcase real examples of how, after implementing a tour operator software, these steps are significantly reduced, time is saved, mistakes happen rarely, and a better experience is delivered.
In Lemax, we have analyzed the process of more than 100 partners and clients. We wanted to see what makes or breaks a tour operator. As tour operators are sales-driven organizations, we started our research from the eyes of a sales agent.
Tour Operators' Sales Process: It All Starts with an Inquiry…
Usually, if you want to increase your sales, the first thing you start is to increase inquiries. For the increased number of inquiries, you need an ever-increasing salesforce, but if you leave those 20+ steps intact for each inquiry, you will not be able to scale properly. Let's take a look at those steps and how to make them more efficient to grow without growing the number of employees.
Notification: You Got an Email
The new inquiry just hit your inbox and is sitting there with that spam email you get every day or that string of emails you have exchanged for the previous reservation. But email is your main tool, so you probably never miss a notification. Unfortunately, the first thing you are doing while the excitement is high, both for you and for the person looking for a trip, is administration work. You need to retype your new inquiry in the central system and send the "Thank you for your inquiry" email. You have read that the immediate thank you email raises your win rate and provides a better customer experience, but you forgot that you had added yourself another step to follow.
Finally, you start building the itinerary. Lucky for you, you have all the contracts sorted, so you know your products and you have your net prices. Making a quote is as easy as 2+2! Well, it would be if you weren't working in travel, but rather selling some fixed goods. Here you haven't even started to calculate the quote, and you are already overwhelmed with options, discounts, special offers, net prices for different seasons, multiple contracts, room configurations, etc. But you did not learn your business for a year as a junior sales agent for nothing; you have all of this sorted. Sorted in endless Excel files that work like the extension of your brain.
Never-ending Quotes Process
You start crunching the numbers, pulling out the services, opening a new reservation number; by now, you know this process in your sleep. You produce around fifty quotes a day and don't have the time to think about it. But Tour Operators' sales processes are not getting easier; in the days of the online booking platforms, never-ending content, trips being offered left and right, you have to go an extra mile to confirm the reservation.
Two hours later…
Another quote is created. You run a third time through numbers, you work on commission, and could not afford a miscalculation. Knowing your destination completely helped you, and you know you have created a package that you are close to buying yourself and going on the deserved vacation. That is sales; it is not easy; it requires constant interaction with clients and always going the extra mile. The good thing is that you have done your "sales" job; you have created the quote with 30+ services, or as your team jokingly says, 30+ supplier inquiries…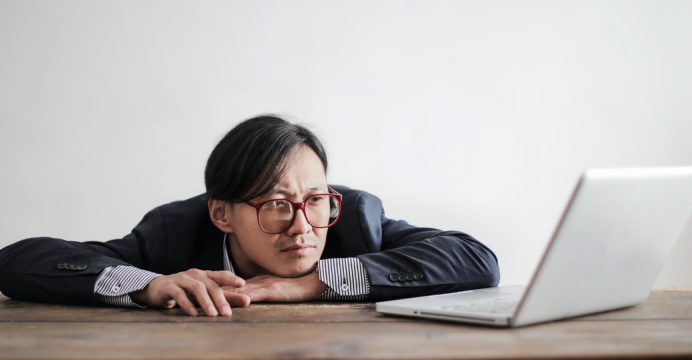 Who Brings us Money?
Have you asked yourself this question? The answer is obvious; clients do. So why do you need to spend so much time talking to your suppliers and managing that process? Create a supplier inquiry for each service, wait for the response with the availability, follow up for the response, enter the reply, negotiate the new price because you need to provide the value both for your company and a client, find a supplier for a service without a contract, store all the option dates, set up reminders for the option dates. 50 quotes a day with 30 services on average results in 1500 supplier inquiries you need to send each day!
Either you are a superhuman, or mistakes will happen. You don't earn your commission from the supplier, you are not in the operations team, and you have the same eight hours as every other employee. Sometimes it feels that odds are stacked up against you.
New Linkedin Skill: Microsoft Office
When you produce many quotes daily, you are not selling your trips on the phone calls or in the interactions with the client. You are selling your trips with the documents you create. Nice looking and understandable proposal (with all the correct numbers!), stunning and unique itinerary, professional invoice, and then all of that a lot of times needed to be white-labeled for your client. You probably have Word and Excel opened 24/7 and became a wizard of margins, photos, templates, copy-pasting, and adding that finishing touches. You can certainly put MS Office under your skills and maybe teach Bill Gates a trick or two. But you feel that it should not work like this. You are one "closing of the program without saving" away from needing a long break.
Margins in Word: 2cm; Margins on the Products: Never Big Enough
In the biggest tour operators, whole departments are working on yield management. Calculating the right margins is really rocket science. How to make it that you make the most money, but ensuring your client's best price. But new clients in these modern days want to get smaller and smaller prices, and your management needs that margin to be higher. In mid-size agencies, the sales team is the one that would need to ensure that and to not rely on the revenue. Nobody in tourism is living from the revenue but the margins. If you reread this article, you can see where margins fall. 20+ steps for each proposal mean 20+ margin eating bugs. Take your gross working hour, multiple with the time needed for the quote, and see how numbers quickly add up.
In the perfect world, you would start with margins, you would always create the most profitable packages, and everyone would live happily ever after. But, it's not the perfect world and what often happens is a new message: "Hey, thanks for the offer, looks great, can you just change the date…"
Take the paper tissue, wipe off those tears, and start with the whole process again.
How 22 Steps Reduces to Five with Lemax Tour Operator Software
Tour operators' sales process is hard; it always has been. With greater requirements being put on the function each day. So if you don't have time to work on yourself and the clients, you can't scale. Sales do not have to equal constant administration work. Take a look at the picture below and see how things could work.

By using a tour operator software, you can easily automate your processes such as:
Use our powerful two-way email system to communicate with customers and suppliers successfully.
The system does a quick and easy search of your travel products. All prices, discounts, supplements, and special offers are calculated automatically. Search your travel products or products from a third-party system.
Automate inquiries to suppliers: trigger email inquiries to suppliers. Suppliers select a YES/NO link and confirm the availability of their services.
Upon receiving availability info from suppliers, Lemax tour operator software automatically sends quotes and beautiful itineraries to your customers and confirmations to suppliers.
Automated follow-ups: You can set up a series of emails sent every few days until a customer replies. This significantly increases your conversion rate and revenue!
Get in touch with our tourism experts and see how to become more efficient and transform how you work to deliver better experiences and boost sales results.
If you wish to learn how to prepare for buying a tour operator software, download our free ebook and get a lot of useful tips, cheat sheets, and templates.
Ready to automate your business?