When was the last time you bought something without asking a friend or a person of trust for a recommendation or without doing some research on your own? If you haven't paid attention to what other customers had to say about that product or business, it can be a tricky rodeo.
Dependent upon reviews?
Most business owners, whether they are running a small retail shop, a restaurant, an e-commerce webshop, a travel agency or pretty much any other type of business, know that their business reputation and success depend on how satisfied their customers are with products or services they offer.
The power of reviews is that they replace the daunting research potential customers would have to perform on their own. Reviews speak volumes about how the product works, what its features are, what the quality of the customer service is like, and how trustworthy the seller really is.
That being said, it's crucial for businesses to motivate customers to leave positive reviews for their business online. The benefits can be experienced almost instantly.
If you're a business owner, you must be wondering – how exactly do I do that?
These 5 simple (but not easy) steps will guide you through the process of motivating your customers to leave positive reviews.
Find your ambassadors
Ask happy customers for reviews. Find customers who love your product or service and are most likely to recommend you to their friends and colleagues. These are the customers you want to approach and ask for a recommendation or to write a positive review.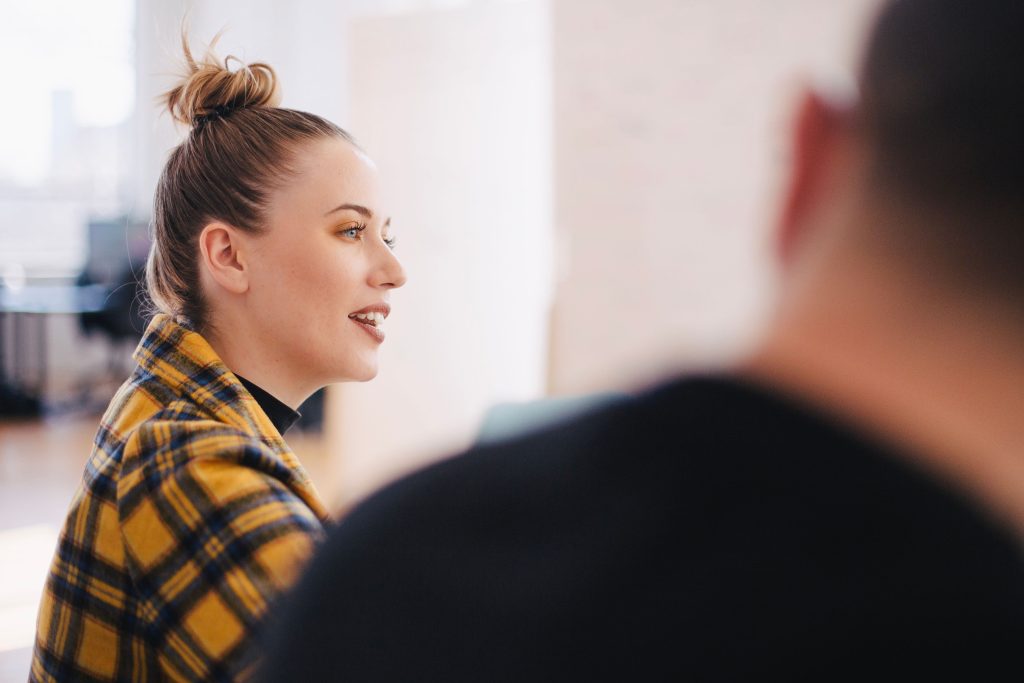 You may be wondering – how to recognize which customers are happy? That's simple, just use technology to find out.
Net Promoter Score (NPS) is an easy and quick way to ask customers how they would rate their experience with your product or service through a questionnaire. Once you've identified your brand ambassadors, kindly ask for a review.
NPS can also help you identify customers who are not that happy, which is a perfect opportunity to follow up and find out how you can improve next time.
Don't be afraid of asking
If you don't ask – you'll never know. It's that simple.
There might be customers that are quite happy or satisfied with your product or service, but they simply aren't accustomed to leaving reviews.
Be brave and approach them. Let your customers know how important reviews are to you and your business, and most of your happy customers will not hesitate to help you out.
However, keep good timing in mind. Depending on the type of business you run, it might be counterproductive to ask for a review when your customer has only started using a product or service, but you also don't want to wait too long either.
If you are in the travel business, make sure to ask during the first week your customers get back from a trip, while their impressions are still strong.
Simplicity is the key
As the headline says, make sure the process is super easy and simple. Customers will more likely leave a review if they can see the task through all the way. And, if they come back again, they'll remember how easy it was and they'll do it again. Simplicity is the key.
Make sure your content is optimized. Check if your website, blog posts, social profiles provide quick and easy ways to guide your customers through writing reviews.
Set up links to quickly and easily direct your customers to your Trip Advisor or Yelp pages to leave reviews. If you are asking for a review via email, keep the questions short and sweet.
"Tip" review-writers
Relax, I am not talking about bribe here! However, just like you appreciate your customers' reviews, your customers will appreciate a little bit of extra motivation for leaving a review.
Remember, your time is valuable but so is your customers', so offering an incentive such as a discount, coupon code or participation in a contest for a major prize will upgrade customer experience and make your customers more inclined to leave a positive review.
How to deal with not-so-positive reviews
Mistakes happen. Sometimes we don't have control over certain events and our business ends up with a bad review.
Don't panic. A bad review can be a good thing. Before rushing to respond defensively to a bad review, take a step back and think about what it really says. Carefully plan your response. Why?
Well, the response you give is going to be seen and most likely evaluated by other potential customers. Make sure your response is thoughtful, honest and reasonable. Your potential customers will respect that and most likely purchase from you despite the negative review.
Keep it simple – and excellent
The main takeaway from this post should be that simply asking for a review is usually the best way to score a review.
And don't miss out on the opportunity to ask for reviews. You are already investing a fortune to provide excellent customer service – so start reaping benefits from it! Encourage your happy customers to award your excellent service with positive reviews and watch your business thrive in no time.
Want to find a way to keep your customers happy?
Having your business organized in one place helps. Request a presentation of Lemax travel software now.